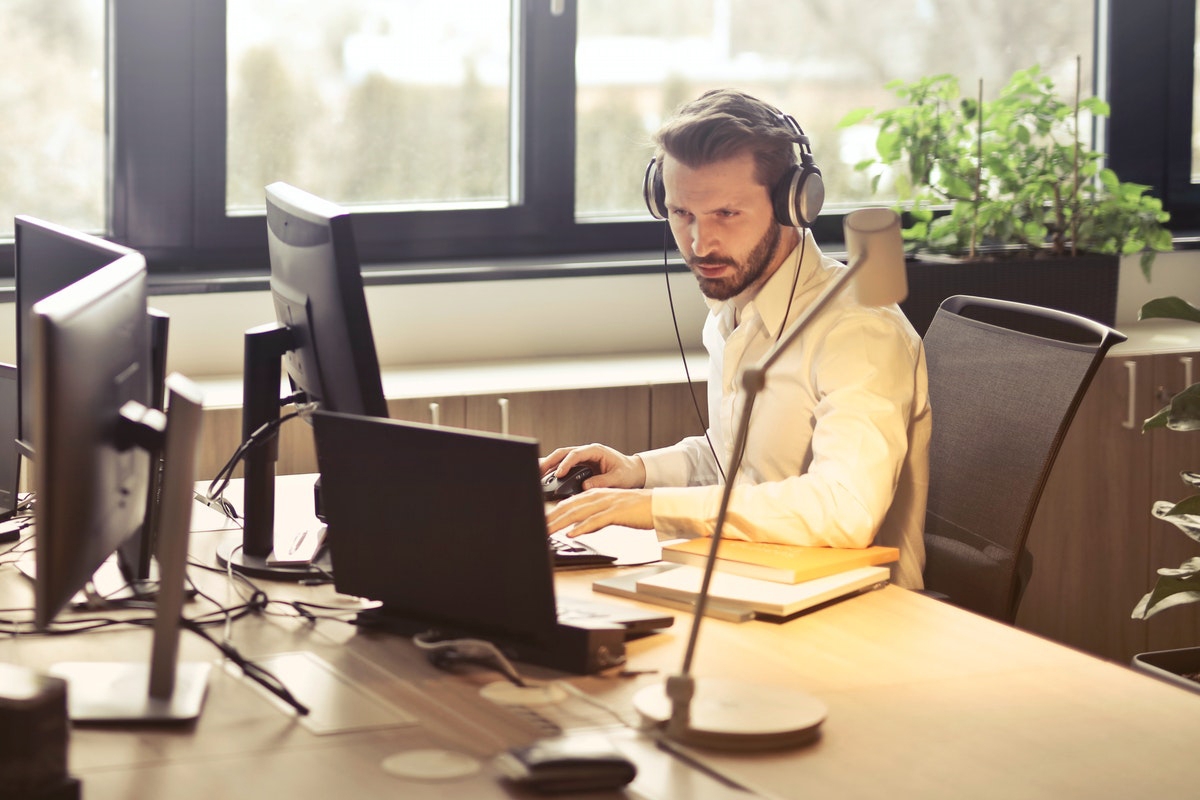 Help desk software is essential for businesses, schools, healthcare facilities, and other organizations that need an efficient way to manage customer service. More than a simple ticketing system, the best help desk software enables users to activate advanced features that automate routine, time-consuming tasks to help companies deliver exceptional support at reduced costs. This guide details how to make help desk software more powerful and effective for any organization.
Help Desk Software is the Heart (and Brain) of Customer Service & IT Support
Help desk software centralizes customer service, streamlining communications so agents can swiftly and satisfactorily resolve issues. It's the heart and brain of an effective support workflow. As a customer-first approach becomes increasingly critical for success, it's no wonder customer-oriented companies use help desk software to improve the customer experience.
Help Desk Software Benefits
At its core, help desk software makes it easy for customers and agents to create, track, reply to and manage support tickets. Organizational benefits transcend simple ticketing and include:
Exceptional Customer Experience: Help desk software fosters faster customer service response and improves customer relationships.
Greater Productivity and Efficiency: Automation and collaboration eliminate wasted time so agents can quickly solve straightforward problems and focus on helping those who have more complex issues.
Intelligent User Management: Contact profiles grant agents instant insight into support histories; user roles and access rights allow companies to group users by department, location, and other criteria.
Reduced Costs: Increased efficiency reduces the cost per ticket, while automation enables support teams to serve more customers with fewer staff members.
These are the benefits companies should expect from any software worth its salt, but some suites offer advanced features that make them even more powerful.
10 Ways to Make Help Desk Software More Powerful
Increase efficiency and productivity, gain robust insights and deliver a superior customer experience with these tips for making help desk software more powerful.
1. Connect All Communication Channels
One of the most powerful ways to extend capabilities is to connect all communication channels. That includes online support forms, email, text messaging, and social media platforms such as Facebook Messenger and Twitter. Help desk suites that feature omnichannel communications make it easy for customers to contact organizations on their terms. Not only that, but multi-channel help desk tools seamlessly transition conversations from one channel to the next, so customers don't get lost in the mix and agents don't unwittingly double up on the same ticket.
2. Apply Automation Rules
Automation rules can vastly increase efficiency and productivity. Create rules that automatically tag, categorize and assign tickets to the right agent based on various parameters. Round robin assignments equally distribute tickets among agents, while load-balanced assignments prevent agents from becoming overwhelmed and falling behind on a backlog of requests. Help desk software can also automatically prioritize incoming requests, escalate aged tickets and send notifications and reminders to agents and customers.
3. Gain Insight with Performance Analytics
Take advantage of analytics features to gain powerful insights into customer service performance. Help desk software can track key customer service metrics such as ticket volume, resolution rate, average resolution time, and replies per ticket. Companies can monitor these performance analytics to ensure Service Level Agreement (SLA) compliance and identify areas for improvement. Moreover, help desk software can automatically solicit customer feedback for contextual insights into customer satisfaction.
4. Employ Canned Responses
Canned responses save time and help support representatives deliver fast, accurate answers to frequently asked questions. Rather than spend time on routine FAQs, canned responses free agents to focus their efforts on resolving more complex problems. It's a powerful way to bolster efficiency and productivity while simultaneously enhancing the customer experience. Learn how to use canned responses that maintain a personalized touch.
5. Add Self-Service Capabilities
Pair ticketing systems with a robust knowledge base to add time-saving self-service capabilities that make customers happy. Customers appreciate this power-up because they don't have to contact support and wait for a response to get the answers they need. Agents like self-service help desk features, too, because they reduce ticket volume for simple requests and allow reps to devote resources to solving sophisticated issues.
6. Integrate with Third-Party Apps
Third-party app integrations can extend capabilities beyond core functionality, enabling custom workflows that cater to any organization's unique demands. Examples include integration with Salesforce for CRM lead generation, Trello and Asana integration for an automated project or task creation, Slack reminders, and Google Calendar event invites. Some help desk programs even offer a Rest API for powerful custom development options.
7. Leverage Help Desk Software for Internal Support and Training
Help desk software isn't limited to customer-facing communications. It's also a powerful tool for training new employees, continuing education, and providing internal support. When employees have a problem, they can submit requests with internal ticketing software. For example, IT help desk software is frequently used by schools, healthcare organizations, government agencies, non-profit organizations, and businesses to provide internal IT support for their organization. If an employee, faculty, or staff member has a problem with their computer or needs to request equipment, leveraging help desk software streamlines the process and makes it extremely easy to submit and solve the request.
New IT and customer support employees will also need to be trained on how to use help desk software. Training can also include learning about the company's internal processes to ensure they're familiar with how the software is managed, track important metrics, and adhere to response times or SLA benchmarks. It can also be used as a training tool to improve customer service by using internal staff notes, and an internal knowledge base that can include training articles on how to recognize different communication styles, how to handle difficult customers, or how to express empathy when responding to customers.
8. Scale and Meet Compliance Standards with Cloud-Based Solutions
Some options are self-hosted, but cloud-based solutions offer powerful scalability that caters to growing small businesses and large enterprises. With cloud-based help desk software, the help desk provider is responsible for maintenance, adding new features and securing data, eliminating worry, and leaving customer service teams to focus on what they do best. These powerful features are particularly useful for hospitals, schools, and e-commerce companies that must comply with HIPAA and GDPR laws.
9. Manage Assets
Some help desk software includes powerful asset management tools that enable companies to inventory and track hard assets such as computers, smartphones, printers, copiers, and even vehicle fleets. Asset management software can also consolidate and monitor soft assets such as contracts, licenses, and warranty expirations, helping organizations avoid lapses that could delay service delivery.
10. Utilize Time Tracking Features
Time tracking is a powerful help desk feature that not only helps companies report and analyze customer support performance but also creates an opportunity for revenue generation. With time tracking, organizations can monitor what each department and agent is doing and how long it takes. Businesses that charge for support can prove their investment and account for every billable hour.
Help desk software is essential for businesses and organizations that need an efficient way to manage customer service or internal requests. Companies can make help desks more powerful by taking advantage of built-in features such as omnichannel communication, automation, analytics, canned responses, self-service, third-party integrations, and time tracking. Organizations can leverage these tools to realize substantial benefits such as greater productivity and efficiency, reduced costs, and, ultimately, an exceptional customer experience.
Filed under: Customer service, Productivity