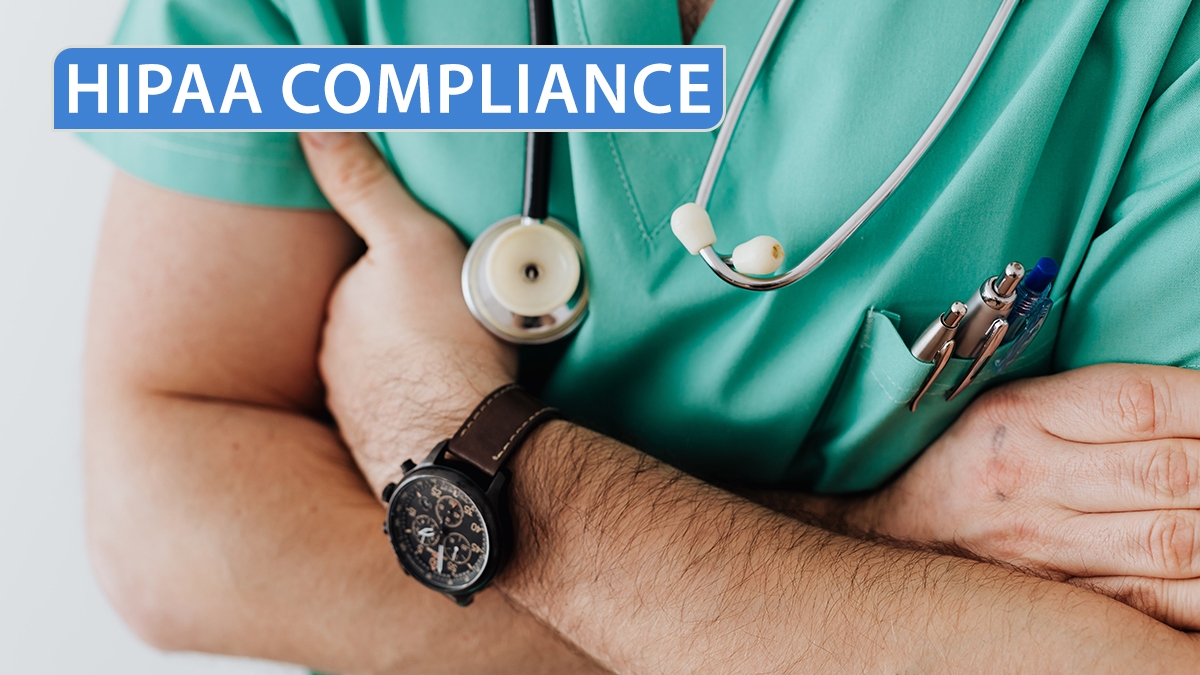 HIPAA compliance is critical for customer service teams in the healthcare industry. Patient confidentiality is not only good business, it's federally mandated, so failing to meet HIPAA requirements can cost your organization customers or even cause serious legal issues. Here's what you need to know about HIPAA compliance in customer service.
HIPAA Protects Personal Health Information (PHI)
The Health Insurance Portability and Accountability Act of 1996 safeguards consumer medical information. It grants patients greater control over their personal health information and holds those who have access to that information accountable for inappropriate use.
HIPAA protects: 
Information doctors, nurses, and other healthcare providers place in medical records.
Conversations between patients and doctors about treatment.
Information held by health insurance companies.
Patient billing information.
More specifically, HIPAA prevents unlawful sharing of identifying health information, including:
Names and contact information.
Social Security numbers.
Medical record numbers.
Birthdays and treatment dates.
The following entities must comply with HIPAA laws:
Health plans: Insurance companies, HMOs, company health plans, Medicare and Medicaid.
Most healthcare providers: Doctors, hospitals, pharmacies, and nursing homes
Healthcare clearinghouses: Companies that translate nonstandard health information to conform to standards.
Business associates: Non-healthcare entities that have access to patient information while providing a service to a covered entity. Examples include attorneys, accountants, and companies that administer health plans.
HIPAA compliance extends beyond healthcare entities to companies that service the healthcare industry, including Business Associates (BAs) and Business Process Outsourcing (BPO) vendors that handle patient health information. That means both in-house and outsourced customer service teams must adhere to HIPAA laws.
4 HIPAA Rules That Apply to Customer Service
HIPAA outlines four rules customer service teams must follow:
The Advantages of HIPAA Compliance for Customer Service
HIPAA compliance offers multiple advantages for customer service, including:
Trust: If you handle customer service in-house then adhering to HIPAA regulations helps foster patient trust. If you're a third-party vendor HIPAA compliance allows you to work with hospitals, doctors, and other medical entities.
Efficiency: Secure systems make it possible to quickly communicate and share PHI (patient health information) between patients, healthcare providers and third-party vendors
Cost savings: Efficiency saves money. For example, a HIPAA-compliant helpdesk can reduce phone follow-ups and automatically document all communications.
Mobility: Secure platforms allow patients and customer service teams to access records, share documents and communicate via mobile devices.
Confidence: HIPAA-compliant organizations can confidently provide customer service without worrying about violating patient rights or incurring fines, criminal penalties, or civil lawsuits
HIPAA Violation Penalties
The U.S. Department of Health and Human Services Office for Civil Rights investigates alleged HIPAA violations. The office has a tiered penalty system based on the severity of a given offense.
Tier
Explanation
Penalties
Tier 1 (No Knowledge)
The organization was unaware of the violation and proactively took measures to comply with HIPAA requirements.
Minimum penalty (per violation): $120
Maximum penalty (per violation): $60,226
Maximum penalty (per year): $1,806,757
Tier 2 (Reasonable Cause)
The organization should have foreseen the violation but did not willfully neglect its responsibilities.
Minimum penalty (per violation): $1,205
Maximum penalty (per violation): $60,226
Maximum penalty (per year): $1,806,757
Tier 3 (Willful Neglect, Corrected)
The organization was negligent but corrected the violation within 30 days.
Minimum penalty (per violation): $12,045
Maximum penalty (per violation): $60,226
Maximum penalty (per year): $1,806,757
Tier 4 (Willful Neglect, Not Corrected)
The organization was negligent and did not correct the violation within 30 days.
Minimum penalty (per violation): $60,226
Maximum penalty (per violation): $1,806,757
Maximum penalty (per year): $1,806,757
In addition, the Department of Justice could pursue criminal charges for HIPAA violations. Convictions carry fines ranging up to $250,000 and sentences of one to ten years in prison. Some state laws allow patients to file civil lawsuits for HIPAA violations.
Common HIPAA Violations in Customer Service
The most severe penalties are reserved for those who willfully violate HIPAA laws with malicious intent, but even minor infractions can incur penalties and erode trust. Education is vital to avoid unintentional violations. Here are some common violations relevant to customer service.
Denial or failure to provide timely access to medical records: This can happen if a customer service representative doesn't respond to a medical record request quickly enough.
Working with non-compliant vendors: If you outsource customer service, you must have a HIPAA-compliant Business Associate Agreement (BAA) with the vendor.
Unauthorized PHI access: Representatives should only have access to the information they need to provide for customer service. Unauthorized access due to unsecured databases or even unlocked filing cabinets can constitute violations.
Lost and stolen devices: If a customer service representative loses a phone, laptop, or another device that someone could use to access patient information.
Discussing PHI with others: Customer service teams should not discuss personal health information outside of an authorized work context, and they should never post it on social media.
Mistaken identities: When a service representative accidentally sends PHI to the wrong patient.
Unauthorized contacts: When a representative sends PHI to a person the patient did not previously authorize; for example, a spouse or sibling. Information can only be shared with individuals or organizations that have been included in an authorization form.
Failure to report a violation: When a known violation goes unreported. For example, a customer service representative might accidentally send PHI to the wrong patient then fail to report it for fear of losing their job.
Unattended devices and documents: If a customer service representative leaves PHI paperwork on their desk where anyone could see it, it could be considered a HIPAA violation. In addition, if a representative works at home and fails to log out of their computer so family members can access PHI, it could violate HIPAA laws.
Data breaches: Hackers, malware, and ransomware on both company-owned and personal devices can access PHI and constitute HIPAA violations, especially if the organization failed to take reasonable measures to secure their system.
How to Ensure HIPAA Compliance in Customer Service
Whether you conduct customer service in-house, outsource to a third-party vendor or you're a vendor that provides customer service software, HIPAA compliance means you need to follow the rules outlined in 45 CFR 164.306, 308, 310, 312, and 314.
Though some companies offer HIPAA compliance certifications, the Department of Health and Human Services does not recognize those certifications. Most organizations conduct self-audits to assess their compliance.
HIPAA compliance checklists generally recommend:
Conducting a risk assessment to identify potential deficiencies.
Appointing privacy and security officers to oversee HIPAA compliance.
Reviewing Business Associate Agreements to ensure third-party vendors are compliant.
Documenting internal processes and procedures for maintaining compliance, reporting potential violations and resolving issues
Developing a staff training program to educate customer service staff about HIPAA laws, policies and procedures.
Securing customer service platforms such as helpdesk ticketing systems.
Regularly reviewing for ongoing compliance with evolving regulations.
Taking these steps now can help you maintain a HIPAA-compliant customer service department which in turn fosters patient trust, creates business opportunities, and helps your organization avoid legal trouble.
It's clear there are many advantages to HIPAA compliance in customer service, but achieving compliance can prove challenging when you have multiple team members who need to communicate with hundreds or even thousands of patients and vendors daily. One way to mitigate those challenges is to adopt a HIPAA-compliant helpdesk ticketing system. Such platforms centralize communications, encrypt patient data for secure transfer, let you set user group access rights and even manage devices to protect PHI from loss or theft. These safeguards simplify HIPAA compliance and make it easy for customer service staff to message and respond to patients without worrying about accidental HIPAA violations.
Filed under: Customer service