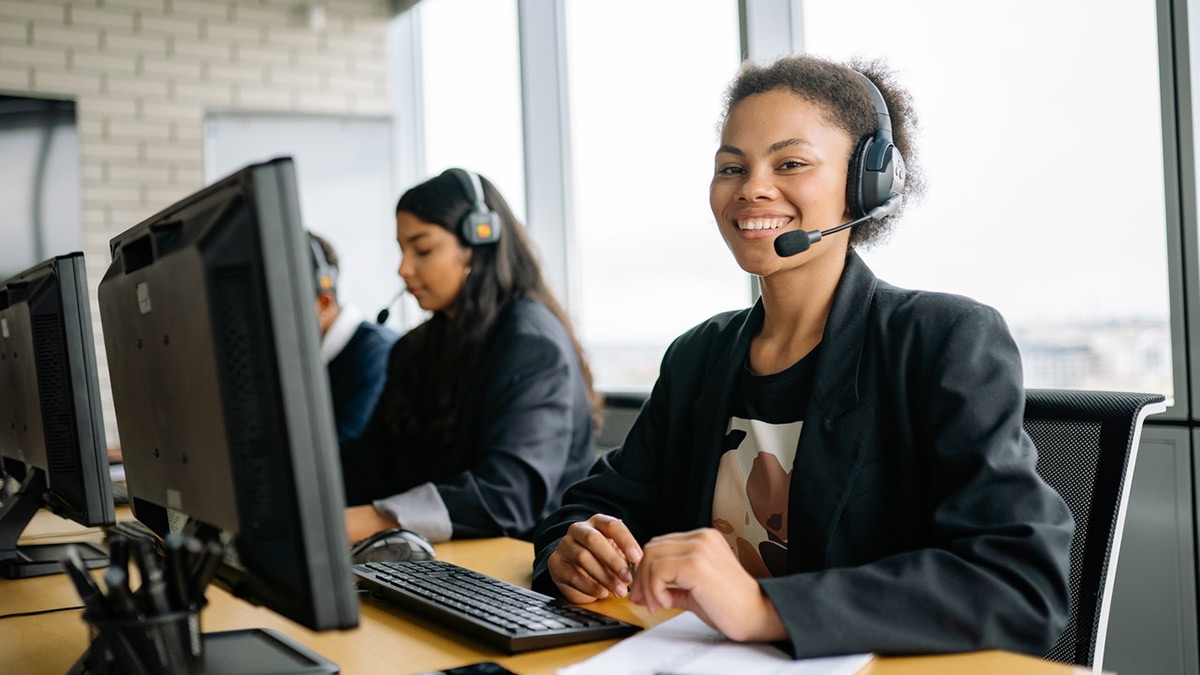 To provide a great customer experience you have to provide excellent customer service and build customer support programs that pinpoint your customers' needs and deliver solutions. Every interaction with customers and prospects is an opportunity to create meaningful, impactful experiences and it all starts with the way you serve and support your customers.
Great customer experiences are not optional for any company, and your clients, customers, and prospects expect them. Research shows customer experience is the top differentiator in customer preference and demonstrates its strong impact on sales.
By focussing on your customer experience you'll increase loyalty and reduce churn, helping your brand image and your bottom line. Your customers will remember their experiences with your brand, making their memories worth repeating by providing seamless experiences that engage, inform, and delight.
The Difference Between Customer Service & Customer Support
The terms "customer service" and "customer support" are sometimes thought to be the same thing. While both are essential to your brand reputation, there are a few key differences between the two. Customer service refers to any kind of interaction that a customer has with your business. It represents the whole of the customer's experience with your company, including the customer service team, a customer success team, sales team, and anyone else who interacts with a customer to fulfill their needs. The primary aim of a customer service department is to help your customers get the greatest possible value from your product or service.
Customer support is a piece of the puzzle in customer service. It exists to resolve problems that might arise once a customer has purchased your product or service. A support team might resolve the issue internally or help to walk a customer through a resolution.
There are many opportunities to build stronger relationships with your customers through the service and support you provide. Your customers want to be delighted by your company and the service you provide, so it is important to elevate your customers' experiences so they will speak highly of your company and become long-term brand loyalists.
Offer Real-Time Customer Support with Live Chat
If you ever had a problem with a company that you could not resolve, such as trying to return something or canceling an account, you might call them and the response you receive is to fill out a form online or send an email. Often the response time for a ticket or an email is within 24 hours, which is not ideal if you have an immediate problem that needs to be solved, or if you just don't have the time to go back and forth to resolve the issue.
This is why live chat support is a huge opportunity for businesses to further delight their customers. If your customers can reach out to you with questions and concerns any time they have a problem, then they are likely to be grateful that they have this channel since it will make their lives so much easier.
Real-time support chat is the channel of communication most preferred by customers. Research shows that 79% of customers prefer live chat because of its immediacy compared to other channels. Live chat software can easily be integrated into any website or mobile app and then connected directly to your customer service team. Supporting and staffing live chat for small and mid-sized businesses is also very easy with a single customer service representative taking a four-hour shift before switching with another team member to monitor and respond to messages. This way, every time a customer needs help, your team is only a click away.
Give Your Customer Support Team the Right Resources
Providing a good customer experience is crucial for the success of any business. It can be the difference between missing new clients or gaining them, keeping existing customers, or losing them. The best customer support reps have one thing in common: their employers empower them with the right tools and resources. To be successful at solving customer concerns, your customer support team needs three things:
Seamless customer support tools to communicate easily with customers
Knowledge of how to resolve issues quickly and accurately
Access to the right resources to solve common problems quickly without escalating the issue or needing a supervisor's help
The best support reps are empowered to solve problems in creative ways. They're not just following scripts, they're vested with the authority, autonomy, and resources to solve customer problems in ways that fit the situation. An agent who feels empowered to provide great service will go above and beyond to keep clients happy and retain them as customers.
Be Proactive and Eager to Help
Excellent customer service can make or break a business. It's what your customers will talk about, post to forums or on social media, and share with their friends. It is also what will keep them coming back to you when they need something. Customer service is much more than answering support tickets and handling complaints. By being proactive and anticipating the needs of customers, paying attention to how they prefer to receive information from your organization, your team's eagerness will make them feel like you are genuinely happy to help.
Customers love when they receive a response within minutes instead of hours or days, especially when they're dealing with an urgent issue. The use of social media, email, and other methods of communication to respond to customers proactively and in a friendly manner shows you're on top of your business.
It is very helpful to keep customers updated on how things are transpiring. If there is going to be a delay, then customer support should let them know of the delay as soon as possible. If an issue will take a few days or a week to solve internally, regularly checking in with the customer just to let them know their issue is being worked on and that they haven't been forgotten is essential. Even if the issue is already known by the customer to be outside of your company's control, the more in-the-loop your customers feel, they are less likely to become frustrated as they wait for a resolution.
Show Empathy
The best customer service is the type that makes customers feel that they're being helped by a real person, not just another person who is clocking in and out of a job. This is why it's important to go beyond scripted, automated responses and demonstrate genuine concern for your customers' needs and problems.
Empathy is a fundamental skill in customer service. Good customer service agents are kind, patient, and understanding when dealing with upset customers. They don't tell the customer how they should feel or react but instead listen to their concerns and try to help them find a solution.
Each customer needs to be treated as an individual; empathize with customers, look at the situation from their point of view and respond accordingly. If an item missing from a shipment or something was lost in transit, be sympathetic and always remember that it's not their fault, and even if it is, no one wants to be persecuted by a company they are doing business with. Show empathy for their situation with a statement such as, "I'm sorry this happened. Let me get someone on this right away," will go a long way.
A customer support representative and the entire support team are at their best when they have the necessary tools and resources to provide the best service possible. Understaffing is one area where companies can degrade the quality of service possible, since understaffing leads to customer support reps being overworked and suffering from burnout. It is very hard to be proactive, eager to help and show empathy for customers if you're burnt out and feel underappreciated. This is one of the most common pitfalls a support team will have to overcome. If understaffing is necessary to keep the company solvent, then using creative ways to keep spirits high can help. Providing awards for great service or creating an "Amazing Customer Comments" board where reps can pin up printouts of the nice things that customers say will go a long way with the team and help keep them positive. The energy from perks and positive customer reactions will help the team look forward to their next shift on live chat, be proactive, eager to help, and show genuine interest and empathy to customers.
Filed under: Customer service