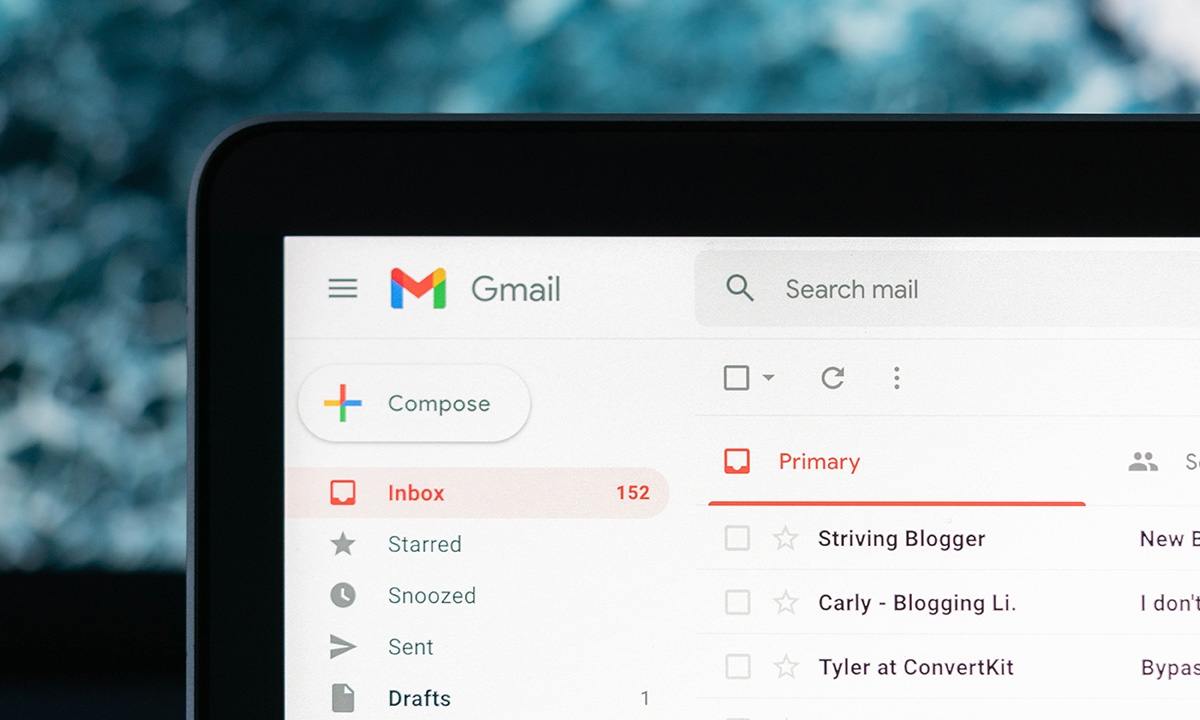 Client communication email templates can be powerful productivity tools that help customer service teams carry out constructive conversations. Well-written customer and client communication email templates simplify outreach and enable rapid response to client requests. That translates into a great customer experience, better results, and significant time savings. 
Customer service email templates work well for a variety of communications, including:
Welcoming and onboarding new clients.
Following up with client updates.
Promoting upcoming sales.
Thanking clients.
Submitting client proposals.
Requesting customer feedback.
Replying to common customer questions.
Defusing customer complaints.
This guide offers tips for writing effective email templates for client communications, plus lists 20 customizable email templates for help desk software.
Benefits of Help Desk Email Templates for Client Communications
Email templates offer multiple benefits:
1. Increased Productivity
The average professional spends 28% of their time on emails, which equates to 2.6 hours per day. Customer service reps spend even more time on emails. Client communication email templates can help reduce the time professionals spend on email, improving productivity and efficiency. Pairing email templates with social technologies such as help desk software that features omnichannel communications can help increase productivity by as much as 25%.
2. Improved Accuracy
It's critical to give clients the correct answer every time. Pre-vetted help desk emails eliminate errors and ensure clients receive the white-glove treatment they were promised and deserve. Share templates department-wide so the entire customer service team can quickly send accurate responses.
3. Consistent Brand Voice
Branding is a major factor in client acquisition, retention, and loyalty. Email templates help companies maintain a consistent brand voice no matter which agent responds to a customer request.
4. Happier Clients
Exceptional communication is key to client satisfaction, and help desk email templates empower agents to respond rapidly and accurately to client requests. Cared for clients are happy clients.
Be mindful of the potential pitfalls of using email templates for client communications. For example, lack of personalization or sending the wrong response can frustrate customers, so make sure every template is on-topic and valuable to clients.
Tips for Client Communication Email Templates
Follow these tips to craft effective help desk email templates.
1. Define the Email's Goal
Identify the email template's goal, intended effect, and desired outcome. Write with purpose and clearly state what you're asking clients to do or fully answer client questions. Always consider emails from the recipients' perspectives to ensure they're warm, inviting, and useful, not spam.
2. Express Appreciation and Empathy
Depending on the nature of the email, thank clients for contacting you, making a purchase, or being patient. If warranted, include empathy statements that show you understand and care about client concerns.
3. Leave Room for Personalization
Help desk email templates are canned responses with distinct advantages and potential drawbacks. Impersonal canned responses make customers feel like businesses don't care and can even come across as insulting. Personalize email templates by leaving room for client names and an area to customize the text for each unique situation.
4. Include Helpful Resources
Anticipate client needs and next steps, then include resources to help them achieve success. Ideas include links to knowledge base articles, helpful attachments, and step-by-step instructions. 
20 Help Desk Email Templates
Modify these email templates for client communications in your help desk software.
1. Welcome or Onboard New Client Email Template
Welcome Aboard, Billie!
I'm thrilled that we're going to be working together! My name is [NAME], and I'm here to help you [SERVICE]. Can we set up an onboarding call this week? You can pick the time that works best for you here [LINK TO ONLINE SCHEDULING TOOL].
If you want to get started before our call, you can check out our most popular guides here [KNOWLEDGE BASE LINK].
Please don't hesitate to reach out if something pops up in the meantime. I'm happy to help!
2. Client Follow-Up Email Template
Hi Brittany,
I hope you're doing well! I'm just following up on the [HELP DESK TICKET] issue you were experiencing. When you get a moment, would you mind letting me know if the proposed solution worked? I want to make sure you're happy with [PRODUCT] and getting the [SERVICE] you paid for!
3. Customer Service Response
Hi Bob,
Thank you for reaching out. I'm sorry about [ISSUE]. Please rest assured I'm looking into it right now, and I'll have an update for you by [TIME]. If you notice anything else in the meantime, please feel free to update this ticket with additional details. I'll get back to you soon!
4. Client Review Request
Hi Veronica,
I'm so glad you were able to [RESULT]! It's been my pleasure to play a small role in your success, and I want to thank you for the opportunity.
I also have a favor to ask. When you get a moment, would you mind sharing your experience here? [LINK]
Thank you for your time, and I hope we get to work together again soon!
5. Client Thank-You Email Template
Hi Beatrice,
Thank you for your glowing review! I'm delighted to hear you're happy with how we [SERVICE]. It truly means a lot that you took the time to share your experience. 🙂
Please reach out if I can help again!
6. Client Handover Email Template
Hi Victor,
I'm so sorry I haven't been able to resolve this issue. I've escalated your ticket to our senior service technician [SUPPORT AGENT NAME]. He knows our system inside and out, and I'm confident he'll find a quick solution.
I've already brought him up to speed on the problem, so he'll reach out once he has the fix, but please don't hesitate to reply to this ticket if you discover additional details.
7. Knowledge Base Link
Hey Kara,
Great question! You can find step-by-step instructions in our knowledge base article here [LINK]. If that doesn't have what you need, or if you'd prefer to hop on a call or chat, please let me know!
By the way, you might find these articles helpful as well:
[LINK]
[LINK]
[LINK]
8. Client Referral Email Template
Dear David,
Thank you so much for referring us to [NEW CLIENT NAME]. There's no better compliment than a vote of confidence from our peers, so I truly appreciate the referral. We won't let you down!
9. Client Report Request
Hi Denise,
Thank you for reaching out. Here's the report you requested. [LINK]
By the way, did you know you can generate your custom reports at any time from your dashboard? It's easy to export reports for impressions, clicks, conversions, and costs. You can even compare data across date ranges. Here's how to find the reports:
1. Log in to your dashboard [LINK]
2. Click the hamburger menu in the top-right corner
3. Click "Reports"
Please let me know if I can do anything else to help!
10. Client Meeting Reminder
Hi Mike,
I'm just sending a quick reminder about our phone call scheduled for [DATE, TIME]. I look forward to connecting with you!
If you can't make the meeting for any reason, you can reschedule here [LINK]
11. Client No-Show
Hi Joyce,
I missed you today at our scheduled onboarding meeting. No worries, I know things come up, but I want to make sure everything is OK.
Please let me know if there is anything I can do to help, and here's my calendar [LINK] if you'd like to reschedule.
Thank you!
12. Shipping Update
Hi Jim,
Thanks for checking in! I looked and found that your order shipped on [DATE] and is scheduled to arrive by [DATE]. Please let me know if it doesn't get there on time.
In the meantime, you can track your shipment at [TRACKING LINK].
Have a great day!
13. Client Feature Request
Hey Lisa,
That's a neat idea! Thanks for sharing. I forwarded it to our product development team.
By the way, have you checked out our feature request page? [LINK]
There, you can view and vote on existing feature requests. Our product development prioritizes the ones that get the most votes, so it would be another great place to submit your idea. 
Thanks again!
14. Apology Email
Dear Jordan,
Please accept my apologies for the issue you recently experienced with [PRODUCT]. I was dismayed to learn how long it took to resolve the problem. We pride ourselves on delivering an exceptional experience, so I'm disappointed we dropped the ball on this one.
Would you be willing to give us another chance to prove our commitment to your success? If so, I'd like to offer you a free year of the Platinum Package upgrade. It's a $240 value that will allow you to get more out of [PRODUCT]. You can upgrade for free here [LINK].
I know this offer doesn't make up for our screw-up, but I hope it's a small way to show how much we value your business and want to make things right.
15. Meeting Recap Email Template
Hi Nancy,
It was great meeting with you today! I enjoyed learning your story and diving into your business goals. Here's a quick recap of what we discussed: [LIST OF MEETING TOPICS AND RESOLUTIONS].
Here are the next steps and a few resources I think you'll find helpful.
What happens next:
I'll finish setting up your dashboard with the information you shared today
Within 24 hours, I'll send a link so you can take your new dashboard for a spin
I'll also send a link to schedule our walk-through session
Resources hand-picked for you:
[KNOWLEDGE BASE LINK]
[KNOWLEDGE BASE LINK]
[KNOWLEDGE BASE LINK]
Please let me know if you have any questions. Otherwise, I'll be back in touch tomorrow!
16. Holiday Email Template
Hi Susan,
Thank you for your message. Our core support team is out today for [HOLIDAY], but we'll get back to you as soon as we return to the office on [DATE].
If this is an emergency, you can automatically escalate this ticket to our emergency on-call team here [LINK].
Thank you for being so patient, and have a happy [HOLIDAY]!
17. Client Invoice Email Template
Dear Adam,
Here's our invoice for [MONTH]. As always, it's our pleasure to serve your business needs. Please reach out at any time if you have any questions.
You can also check your billing history, update payment methods, and schedule auto-payments with the following links:
[BILLING HISTORY]
[PAYMENT METHODS]
[SCHEDULE AUTO-PAYMENTS]
Thank you for your business. I truly appreciate it!
18. Special Client Sale
Hey Erica,
I hope everything is going great for you! Since you're a [PRODUCT] customer, I wanted to give you a quick heads up about an upcoming deal that might be a great fit for your business: [DEAL].
With [DEAL], you can [BENEFIT]. This exclusive offer is only available to [PRODUCT] customers. You can get it by logging into your account [LINK] and clicking the "Offers" tab by [DATE].
As always, please let me know if there's ever anything I can do to help!
19. Cross-Sell
Hi Bruce,
Thank you for purchasing [PRODUCT]! I'm confident you'll be thrilled with our service, and I'm here to help every step of the way.
By the way, have you checked out [OTHER PRODUCT]? 85% of our clients pair this add-on with [PRODUCT] to unlock the tool's full potential.
It's normally $19/month, but you can get the first year for just $9/month with this special link [LINK]
Please reply if you have questions about how it works!
20. Client Proposal Email Template
Dear Matthew,
It was great speaking with you the other day! Here's our proposal for [TYPE OF SERVICE].
If you're ready to take the next step toward [BENEFIT], simply accept the proposal here [LINK]
Please let me know if you have any questions or if you'd like to schedule a time to go over the proposal. My calendar is available here [LINK] so you can pick the most convenient time for you. 
I look forward to working together!
Email templates can be powerful, time-saving client communication tools. Well-written help desk templates consider the client's perspective to achieve desired outcomes. Humanize templates with space for personalization and include helpful resources to help clients get the answers they need. Feel free to customize the client communication email templates listed here to boost productivity, enhance accuracy and improve client satisfaction.
Filed under: Customer service