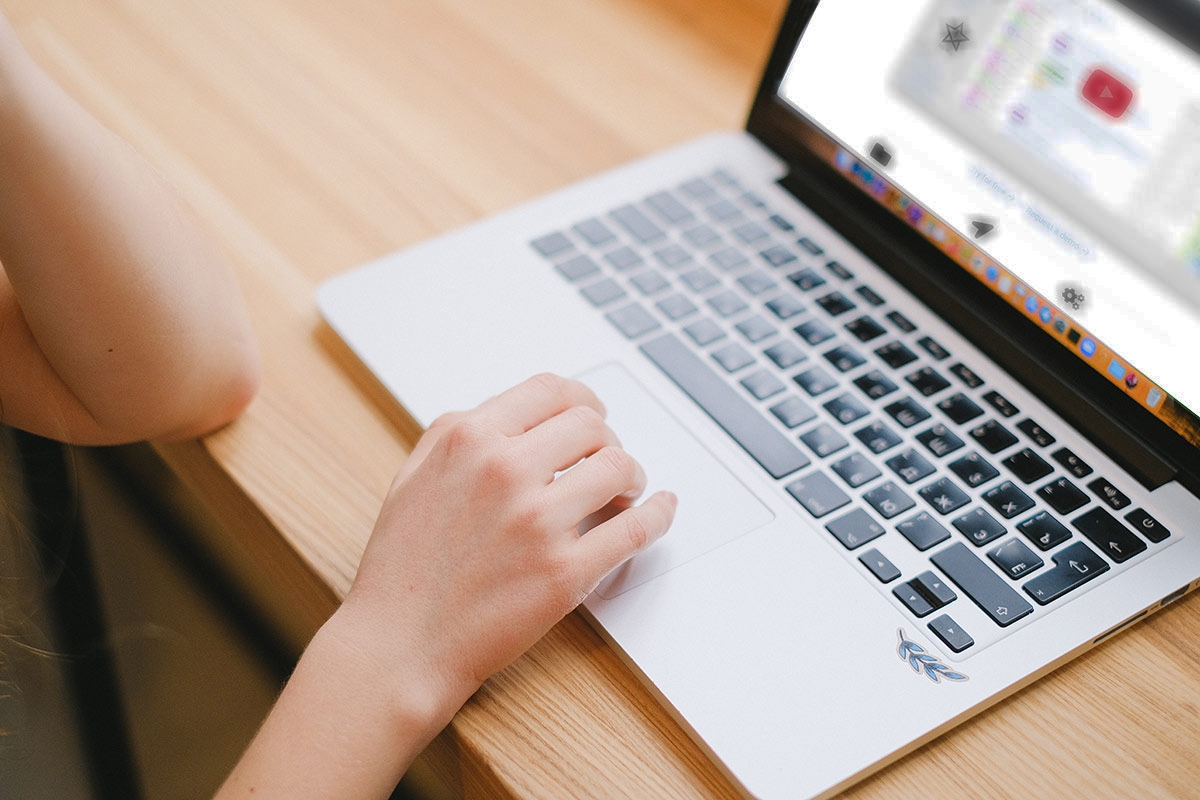 Even with a robust knowledge base and detailed FAQ page to provide customers with instant answers, without using a canned response strategy your customer service team can still get bogged down by routine requests. That's where a canned response comes in. Canned responses empower your agents to quickly respond to common questions so they can focus on solving more complex problems. This guide defines what a canned response is and how to create one, plus offers 20 canned response examples you can use in your ticketing software today.
What Is a Canned Response?
A canned response is a pre-written answer to a frequently asked question. Support teams use canned responses to provide instant customer service without needing to craft tailored messages. That said, canned responses work best when personalized. For example, you might insert a canned response, then add the customer's name and tweak a few minor details to make the response relevant to the customer's situation.
Benefits and Pitfalls of Using Canned Responses
Canned responses can unburden your customer support team, but it's critical to follow best practices so customers don't get frustrated with impersonal replies. Consider the following benefits and pitfalls of using canned responses.
Canned Response Benefits
Save Time and Boost Productivity
With canned responses, agents don't need to research common solutions or type detailed replies. They can instantly select a canned response, add a touch of personalization, then send it and move on to the next customer. That means agents can serve more customers faster, boosting productivity.
Faster Response Time
Speed is a core component of outstanding customer service, and canned responses reduce wait times for customers who want quick problem resolutions. According to McKinsey & Company, 75% of customers expect a response within five minutes of making contact online. Canned responses help you meet that mark. 
Increased Answer Accuracy
Since canned responses are pre-vetted, agents can be confident knowing they're sending the right resources, and customers can trust that they're getting accurate answers. You can iterate canned responses to improve them over time. For example, if a canned response receives a lot of follow-up questions, you can revise it to better help future customers who ask the same question. 
Sharable
If you're using ticketing software, you or your manager can share canned responses with the entire team. This practice helps you maintain your brand voice and accuracy, plus eliminates duplicate efforts. 
Improve Customer Satisfaction
Fast response times and accurate answers make customers happy, improving your customer service rating and increasing the chances you'll enjoy long-term customer loyalty and word-of-mouth advertising. This also gives you a competitive advantage. If your competitors are slow to respond to their customers, you'll earn a reputation for outstanding customer support.
Canned Response Pitfalls
Lack of Personalization
Canned responses shouldn't feel canned. Agents should add a level of personalization to make customers feel appreciated. Still, trying to make a canned response seem personalized can prove challenging, especially if you're sending a list of instructions, or if you try to use a canned response that doesn't quite fit a customer's given problem. 
Failing to Solve the Problem
A canned response shouldn't always be the be-all and end-all to providing a resolution, but should accurately reflect and address the customer's problem. If responses are inaccurate or lack nuance, they can deplete customer confidence. Sometimes, agents can be temped by overusing canned responses and simply insert canned responses that fail to answer the core question. That results in an unnecessary back-and-forth and takes more time than if the agent had typed a personalized response. 
Customer Frustration
Lack of personalization, inaccurate answers, and responses that feel too "canned" can make customers believe you do not value their business or take their problems seriously. Worse, they might feel ignored or insulted by your lack of empathy. Canned responses should increase customer satisfaction, not frustrate customers.
How to Create a Canned Response
Use these tips to create your own canned responses to help streamline and improve your customer service. 
Write a Simple Answer to a Common Question
Choose a frequently asked question and craft a simple, straightforward answer that customers can easily understand. By making a list of the most common questions and writing the most simple answer that even a grade school student could understand, you will empower your customer support team, while providing better, faster service to your customers.
Address the Core Problem
Don't try to solve too many problems at once. Remember, a canned response should answer simple, routine questions, and they should be flexible enough to be reused time and again. Present a single solution to a single problem. If a customer is experiencing multiple issues, you can use multiple canned responses.
Link to Additional Resources
Linking to additional resources doesn't mean you should simply give the customer a link where they can solve their problem on their own. If you want to write a canned response for a more complex problem, such as a list of steps customers must follow, create a knowledge base article with a video walking through the process, and include that link in your canned response. Ask yourself what customers need to do next and link to related guides, tutorials, and helpdesk entries. Anticipating customer needs is a powerful way to add value to canned responses.
Put Your Customers at Ease
Let customers know what to expect next. If you need some time to investigate their problem, send a canned response that tells them when they can expect a resolution. If you need to collect customer information before solving the problem, such as their account number, use a canned response that requests that information and tells them what you'll do as soon as they reply. Remember to include empathy statements in your responses to show customers you care.
Leave Room for Personalization
Emphasize customer focus and craft canned responses with personalization in mind. Leave the salutation field empty so you remember to add the customer's name. Leave blanks in your response to add unique details tailored to each individual support ticket. Rather than consider your canned response a final product, think about it as a template that needs to be tweaked every time it's sent.
Canned Response Examples
Here are some great examples of canned responses that may save you time immediately, or provide inspiration to write your own. 
1. Instant Response
Thank you for reaching out, and I'm sorry you're experiencing this issue. I'm looking at your [ISSUE] now and I'll get back to you within [TIME]. In the meantime, please feel free to update this ticket at any time with additional details. I'll be back in touch soon!
2. Onboarding Session Confirmation
I'm just confirming our Zoom onboarding session for [TIME] on [DATE]. I can't wait to show you how to get the most out of [PRODUCT].
In the meantime, you can get started by creating your account here. During our session, I'll ask you to share your screen so I can walk you through the setup process, answer any questions, and make sure you're ready to succeed!
If you need to reschedule our meeting, you can do so here.
3. Sorry for the Delay
I just wanted to let you know we're still working on [PROBLEM]. I apologize for the delay. Please rest assured that our technical support team is currently testing a solution. You can expect to hear back from me by [TIME] tomorrow.
4. Ticket Transfer
Please allow me to introduce my manager, [MANAGER NAME]. I'm going to bring her in on this because she knows that side of [THE ISSUE] inside and out. I've brought her up to speed, and she's ready to help you find a quick solution.
Take it away, [MANAGER NAME]!
5. Shipping Information
I just looked, and your [PRODUCT] shipped yesterday. The tracking number is [TRACKING NUMBER] and it looks like it's scheduled to arrive by [DATE].
If you don't receive your package by then, please let me know and I'll be happy to help!
6. Information Request
Thank you for your message. I'm happy to help! We're fanatic about security, so I just need to verify a few details before I can access your account. Would you mind sharing your account number and token ID?
Once I have those, I can investigate your issue and likely find a solution within a couple of hours.
7. Knowledge Base Link
Great question! I'm happy to help you upload your profile picture. Just go to "My Account" and click on the placeholder. The software will prompt you to upload your photo. Click "Save," and that's it!
You can follow the video in our step-by-step knowledge base tutorial here [LINK].
By the way, if you want to edit your photo after it's uploaded, you can check out our [TUTORIAL] here.
8. Ticket Resolution
Great to hear! Since it's working now, I'm going to go ahead and market your ticket as "Resolved."
Please reach out any time if there is anything I can do to help in the future!
9. Step-by-Step Solution
That's a great question, and I'm happy to answer! Here's how to add a new family member to your account:
Open Account Settings
Tap "Family"
Tap the "Add Member" button
Enter your family member's email address
Tap "Send Invitation"
They'll receive an invitation to join, and once they accept, they'll be added to your account!
Is there anything else I can do to help?
10. Apology
I'm very sorry to hear you're dealing with this. I'd feel the same way if it happened to me. I talked to my manager and we're going to [SOLUTION].
I know that doesn't make up for [THE PROBLEM], but I hope it will help you [BENEFIT].
Again, please accept my sincerest apologies. We strive for outstanding service and value your feedback, and we'll use what we've learned from your experience to ensure it doesn't happen again.
11. Post-Resolution Follow-Up
I'm just checking in to see how you're doing since we resolved [ISSUE]. Has everything been going the way you planned?
I want you to take full advantage of [PRODUCT], so please let me know if any additional issues pop up. I'm here to help!
12. Feedback Request
I'm just following up on your recent [ISSUE] to make sure I was able to resolve your problem and that you're happy with the support you received.
Would you mind rating my support by clicking the icon below? Your feedback will help ensure I'm providing the high-quality support you deserve. Thank you so much!
13. Recommendation Response
Thank you for your excellent recommendation! You're right; it would be nice if [FEATURE REQUEST]. I'm going to forward this to our product development team.
I can't promise we'll implement your idea, but please know that we consider every recommendation and strive to incorporate the most requested features into future versions. You can view our product roadmap here.
14. Refund Request
Yes, I'd be happy to help! I've already processed your refund request and you should receive a confirmation email within the next 15 minutes (if you don't, please check your spam folder).
Refunds typically take 5 to 10 days to be credited back to your credit card. If you haven't received your refund within ten days, please update this ticket and I'll be happy to investigate.
15. Customer Discount
I apologize that it took so long to resolve your recent support request. I know how important it is for [CUSTOMERS] to get their [PRODUCTS] on time, and I'm dismayed that you had to wait.
For your trouble, please accept a 50% discount on your next order from us. I have already applied the discount code to your account, so you'll automatically get half off anything you add to your cart.
16. Cancelled Account
I'm writing to confirm that, per your request, I have canceled your account with us.
I'm sad to see you go, so I'd like to offer you [INCENTIVE] if you ever change your mind. Simply reply to this ticket and I'll be happy to help.
Thank you for giving us a try, and I wish you the best!
17. Resource Request
Of course, I'd be happy to! Please find the [REQUESTED RESOURCE} attached.
Below, I've listed links to some of our most popular articles. They offer detailed insight into how we can help you [ACCOMPLISH GOAL].
Please let me know if there's anything else I can do to help!
18. Competitor Comparison
Great question! You're right; our service is very similar to [COMPETITOR]. However, we offer unlimited storage for just $9/month, while [COMPETITOR] charges $29/month for the same feature. That's a $240 difference over a year's time!
I'd be happy to walk you through our other features and how they stack up to [COMPETITOR]. You can schedule a 15-minute demo with me here.
19. Upgrade Offer
I'm sorry, our Starter Plan doesn't include [FEATURE]. It's only available in our Professional Plan.
I'd love for you to try it out, so I'd like to offer you a free 90-day trial of our Professional Plan. Would that be OK with you?
Please let me know and I can apply the free upgrade immediately.
20. Signature Only
Some agents prefer to write a unique response for every customer, but they can still benefit from canned signatures. For example:
Thank you, and have a great day!
John Doe
Senior Acct. Manager
XYZ Corporation
If you offer customer support through a ticketing system, email, or chat, canned responses can save time and boost productivity. Done right, they can also improve customer satisfaction. It's crucial to weigh the benefits and pitfalls of canned responses. If they seem impersonal, they can frustrate customers and jeopardize retention. Vet all canned responses for accuracy, make sure they're relevant to the customer's problem, and add a touch of personalization to enjoy the benefits of canned responses without the pitfalls.
Filed under: Customer service