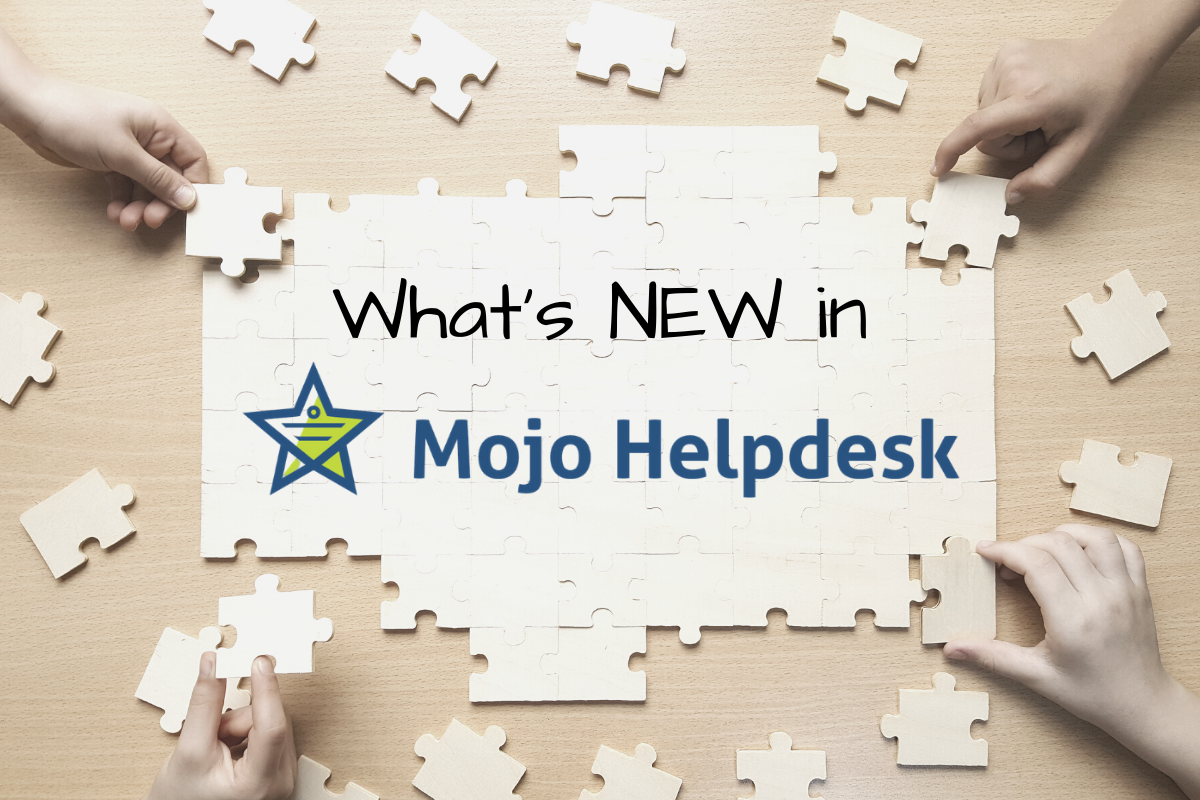 The team at Mojo is happy to share some updates we've recently released. You can also see these new features in action. Join us for a product update webinar with founder, Daniel Guermeur, on Wednesday, August 26th at 2 PM CDT. Sign up here.
Now, on to what's new in Mojo!
New: Auto-Assignment (Round Robin and Load-Balanced)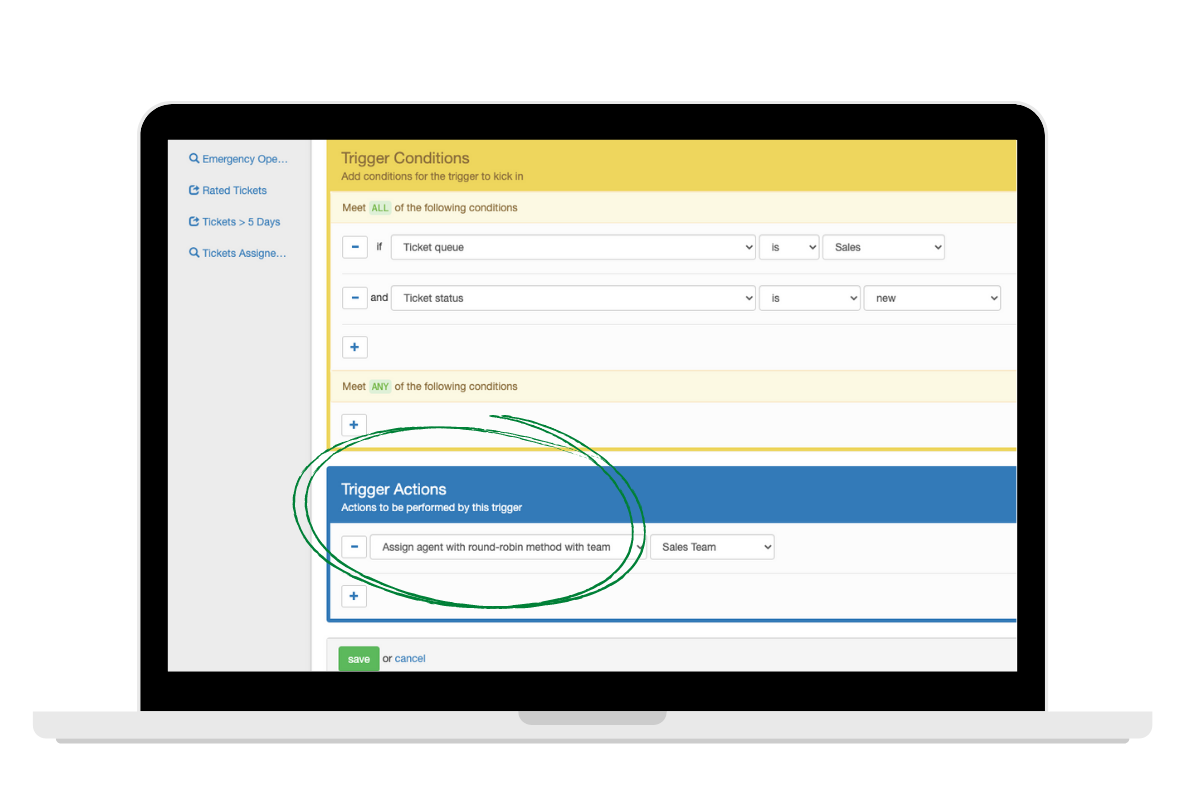 We've added a powerful new action in triggers, allowing admins to configure auto-assignment of tickets. It could either be round-robin, where assignment occurs in order and repeats in a cycle, or the other option is load-balanced, in which case the system takes into consideration each agent's open tickets
Agents can also be noted as "on vacation" on their profile. In this case, they will be skipped in the auto-assignment.
New: Agent Teams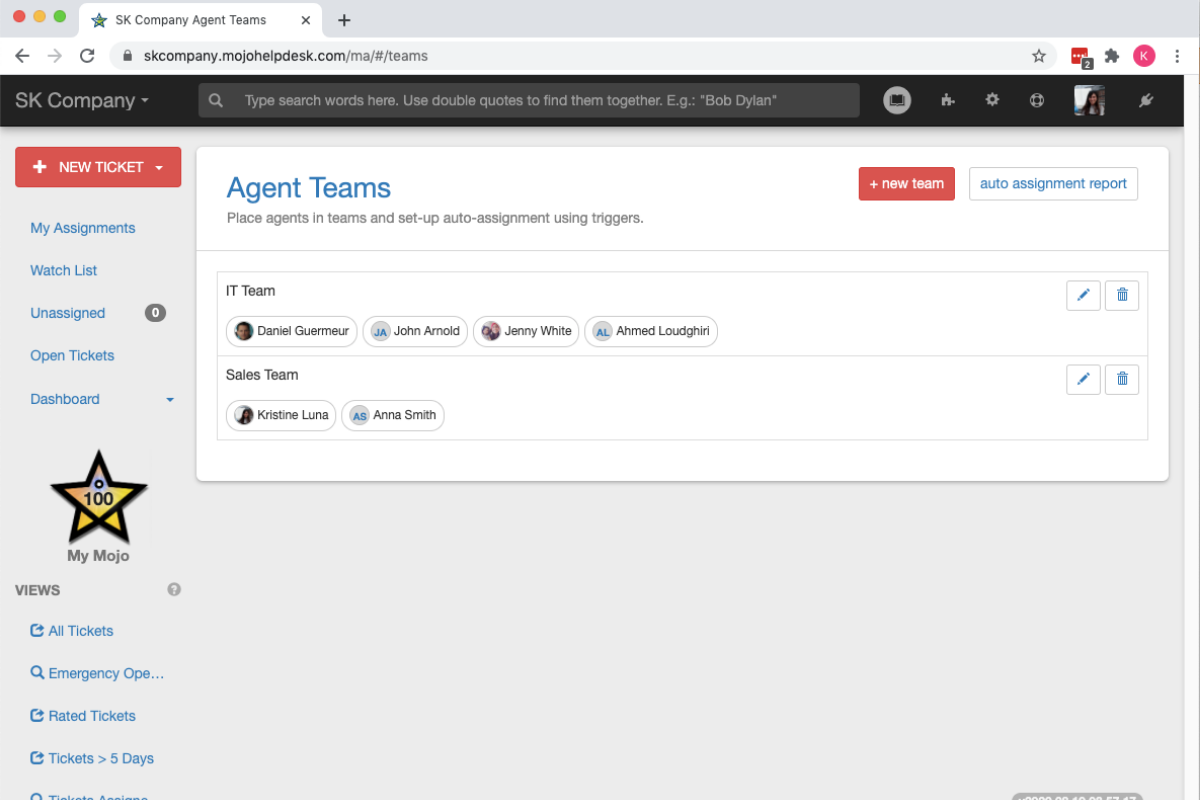 Before auto-assignment can be configured in a trigger, admins of the help desk will need to organize agents into teams. Teams are primarily used for auto-assignment, however you can expect more uses for this in the future. Note Agents can belong to multiple teams.
New: Users are now Contacts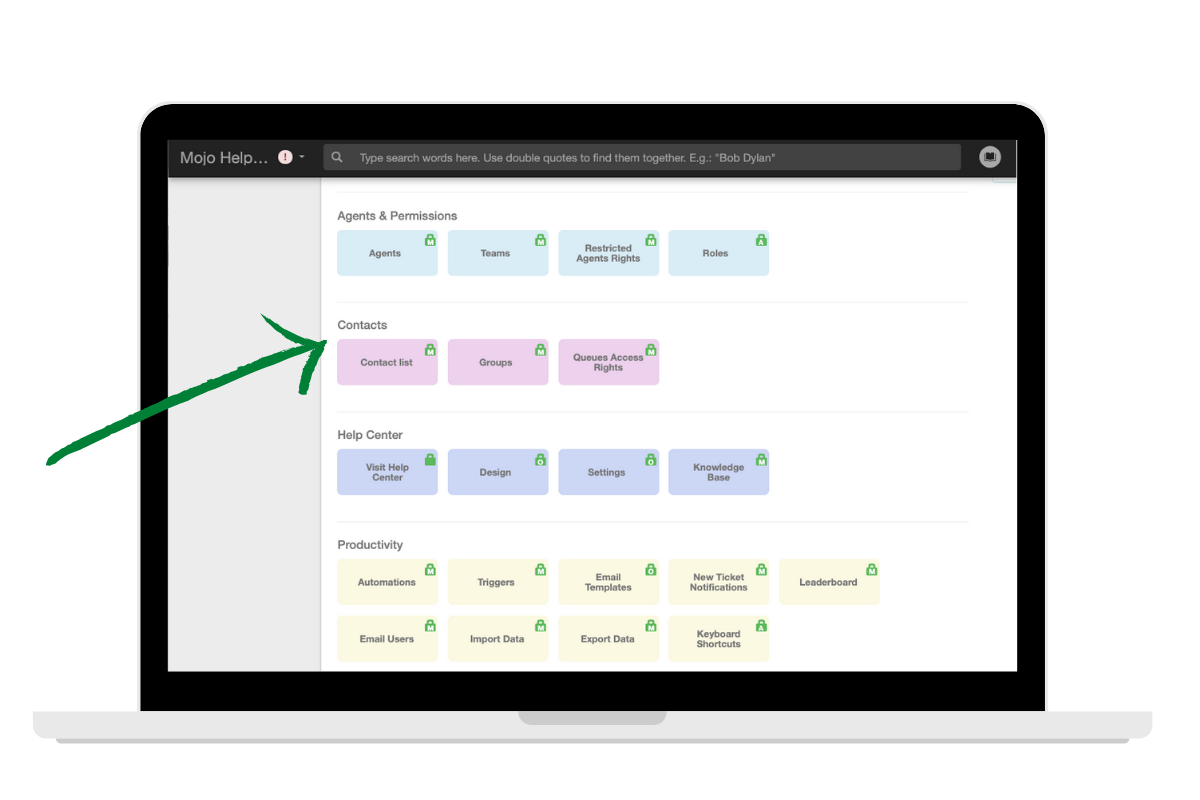 Making sure we have a clear distinction between agents and contacts (formerly users), these two different user types can now be managed in separate areas.
Notice that the applicable settings for each type of user are also clearly categorized. The Agent section has the Agent list, Teams and Restricted Agents Rights. Meanwhile, Contacts contain the Contact list, Groups and Queue Access Rights.
New: Multiple Group Access for Contacts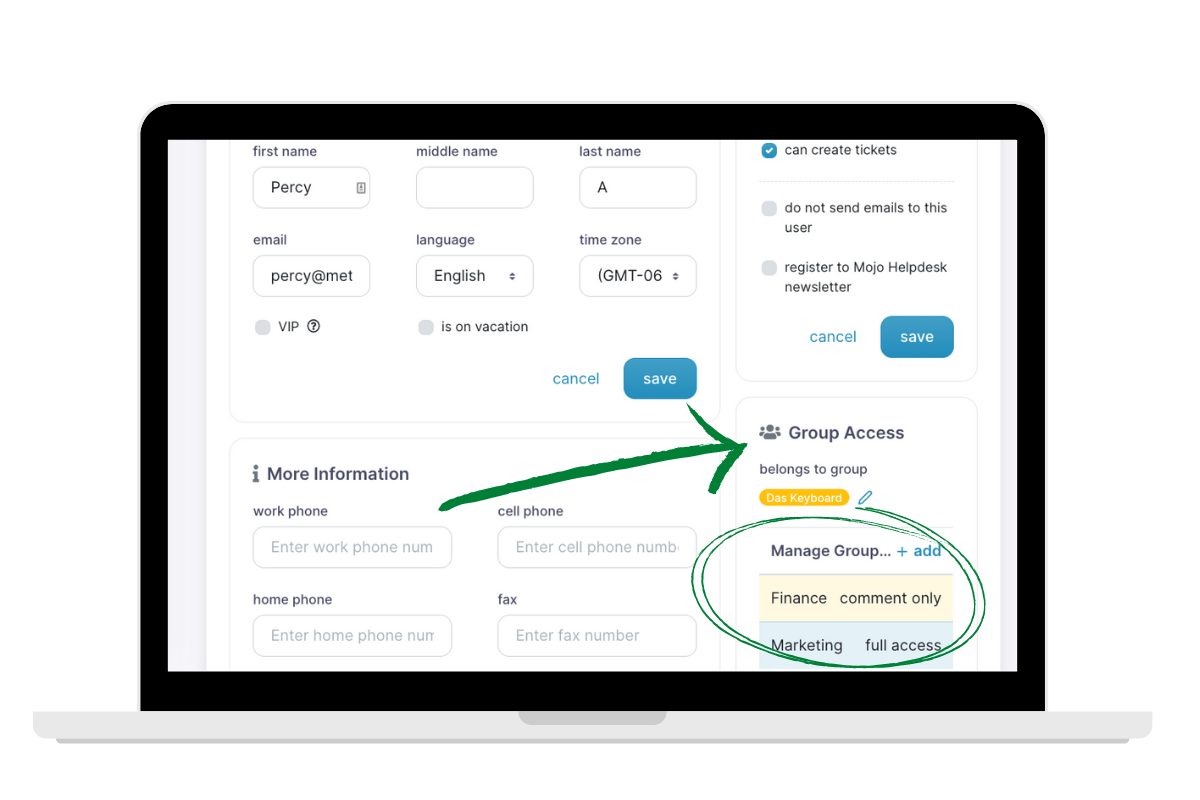 Groups (for contacts) can be used for reporting and for ticket sharing. Within a group, a contact can be given permissions to view and comment on tickets entered by someone else in the same group. Groups are nothing new, however a contact could only see tickets in one group. Here's where Group Access comes in. Managers of the help desk can grant group access to a contact for multiple groups.
Improvements
Apart from these major features, here's a few other improvements we released:
Ability to opt in to beta features in helpdesk configuration
New API for the Ticket Form List on GitHub
Ability to sort in the Aging Summary
Ability to update assets by import
Bulk action to add a staff note on the tickets view list
Ability to filter in advanced search for last comment by assignee
Ability to add files in the knowledge base
Increased the reporting period for the Dashboard to 1 year
New vacation flag on the agent profile
Various tweaks and fixes
Interested in seeing the new features in action? Please join us for a product update webinar on Wednesday, August 26th at 2 PM CDT. Sign up here!
That's all for now. Enjoy!
Filed under: Product