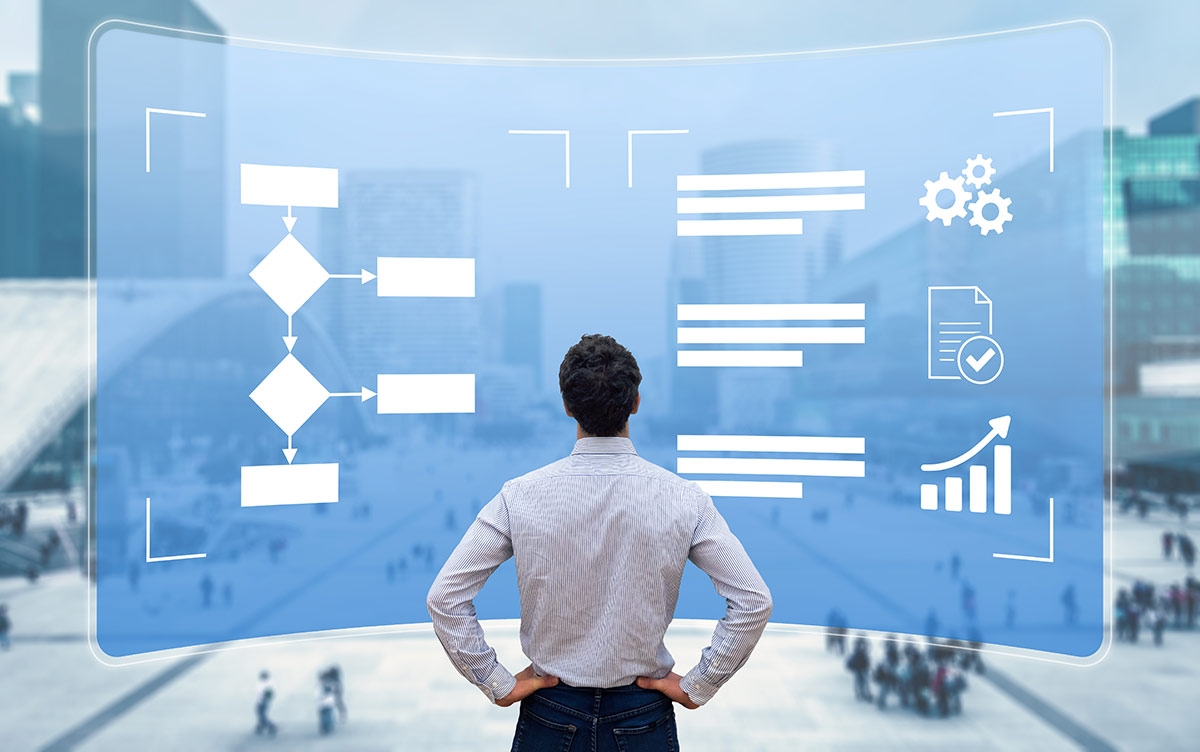 The search for a customer relationship management (CRM) platform that fits your business perfectly can be overwhelming. For software meant to simplify doing business, the dizzying array of services and the time needed to analyze them ruins the convenience. If your business has been using a pieced-together set of platforms that works but is a less than perfect solution, it may be hard to justify taking the plunge into researching a new CRM platform and the additional costs that will likely be incurred. As the world continues to transition to the digital workplace, the company will reap benefits for years to come with a full-fledged CRM that is designed to meet all of your business's needs.  
CRM Features
The best CRM platforms act as a central repository or database for the company's client information. CRMs will store email addresses, phone numbers, websites, purchases, emails sent, opened, clicked, and even timestamped client conversations so anyone at the company (with permission) can access it. CRM programs can also categorize customers, send marketing emails, journey emails, monitor the way they engage, and track requests.
The best CRMs allow you to create a unified set of customer records that cut down on duplicate processes and redundancies (such as back-and-forth emails between departments asking questions or gathering information), and give customer-facing workers the full picture when they interact with a client. When a customer interacts with someone they've never worked with before at your company, that employee can easily access every interaction and get the full picture with just a few clicks.
CRM Platforms
Below is a list of some of the best CRM platforms in 2022. While this is not an exhaustive list and there are hundreds of options, below includes the best-in-class CRMs for any size business.
Hubspot
Targeted to small and medium-sized businesses, Hubspot is the best CRM if your company has never used a CRM before, has limited staff, is sales-driven, or is looking for a less expensive enterprise solution with a robust feature set. 
Hubspot's freemium model provides basic needs and customization is excellent, but as with other monetized apps, paid features may begin to add up as you continue to add them. Hubspot's ability to expand your contacts and functions as your business expands makes this platform the best CRM for businesses in their infancy.
Salesforce Sales Cloud
Salesforce Sales Cloud has a lengthy history, a reputation for innovation, and a massive number of features, options, and workflows, many consider Salesforce the industry standard and the best CRM on the market. 
Salesforce offers a 30-day trial to see if its plethora of functions is right for you. It is extremely versatile on its own, but it becomes much more expensive when you begin to add more robust features such as Pardot marketing automation which starts at $1,250 per month for up to 10,000 contacts. While versatility commands a premium, if your company has the customer base to justify it, such expense may be necessary.
Less Annoying CRM 
With Less Annoying CRM the name says it all. As a CRM platform designed for individuals, small teams, and small businesses, it strikes a balance between Hubspot's affordability and Salesforce's plethora of options and aims for simplicity in every aspect, and at just $15 per month per user. 
It provides simple pricing options for unlimited contacts, excellent customer service, and easy importing of your existing contacts. Less Annoying CRM imports spreadsheets and Google Contacts, as well as integrates Mailchimp, Microsoft Office, and more.
If you need a simple setup and lack the technical expertise to create something more complex, Less Annoying CRM might be the best CRM for you. While its functions are simplistic, it provides the basics with marvelous success.
Creatio Sales 
Creatio Sales uses digital automation and analysis to predict the best move for your business and analyze the content you already carry, with a massive variety of options to customize the program to suit your needs. As the name suggests, Creatio Sales provides end-to-end sales management to streamline and accelerate the sales process, but also has features for marketing and customer service.
Aimed at larger businesses that can most benefit from automation to save on costs, Creatio Sales can also work well for mid-sized businesses. There is a free trial for the CRM Suite, which includes robust marketing, sales, and service features. If you're prepared for a CRM that goes above and beyond, Creatio Sales might be right for you. 
Apptivo 
The best CRM for new, small or mid-sized businesses with a growth plan, Apptivo provides excellent value for its feature set. The ability to customize which features you use gives it extra points, with a far friendlier selection process than Sales Creatio. It offers enough options to conduct the entirety of your business natively, plus integration with prominent packages like Google Suite, Office, Slack, Paypal, and Dropbox. These integrations allow for Appitivo to act as a single platform for your CRM, project management software, invoicing & more. If your company is looking to scale quickly, then working with Apptivo from the very start might be your best bet, especially with its excellent mobile app for when you are on the go. 
Insightly 
With excellent integration options and a friendly, easy-to-understand interface that evokes social media rather than corporate UI, Insightly offers easy adoption for mid-size businesses who need marketing, sales, and project management solutions as part of their CRM.
Insightly's focus on lead generation and project management leans towards the needs of larger mid-sized businesses, and while other products may serve smaller businesses better, its three price tiers and 14-day trial let you check for yourself.
With multiple support tiers, Insightly also provides a wealth of information and training which can be a very valuable resource for businesses that are looking to outsource their training and who need 24/7 support. While pricing can be on the higher side, the ease-of-use of the platform in addition to the support packages make it a great CRM solution. 
Pipedrive
Pipedrive is a CRM that is nearly entirely dedicated to the sales process, and to help build your pipeline. Built for salespeople, by salespeople, it allows sales departments of large businesses, or sales focussed small and mid-sized businesses to build a pipeline, track progress, and automated growth. 
A minimalist interface, easy setup, solid mobile app, and permission-editing make it an attractive solution. The customizable chatbot also allows small businesses to save on customer support and answer customers' questions quickly — something that's vital with limited staffing. With enterprise plan pricing at $99 per month with an annual contract, it is a cost-effective CRM solution with a full-fledged implementation program and phone support with no feature usage limits or additional costs.
Regardless of the CRM platform your company chooses, centralizing customer data with a CRM will help your business run more smoothly. Whether you plan on integrating your customer support ticketing system with your CRM or if you are using your CRM as a standalone sales and marketing tool, your employees will be empowered by the ability to access critical information instantly and put every bit of that data to work to do their job more efficiently.  Now that you're armed with some knowledge about the choices available to you, hopefully, your search won't be so overwhelming whether your business is large, small, or in-between.
Filed under: News