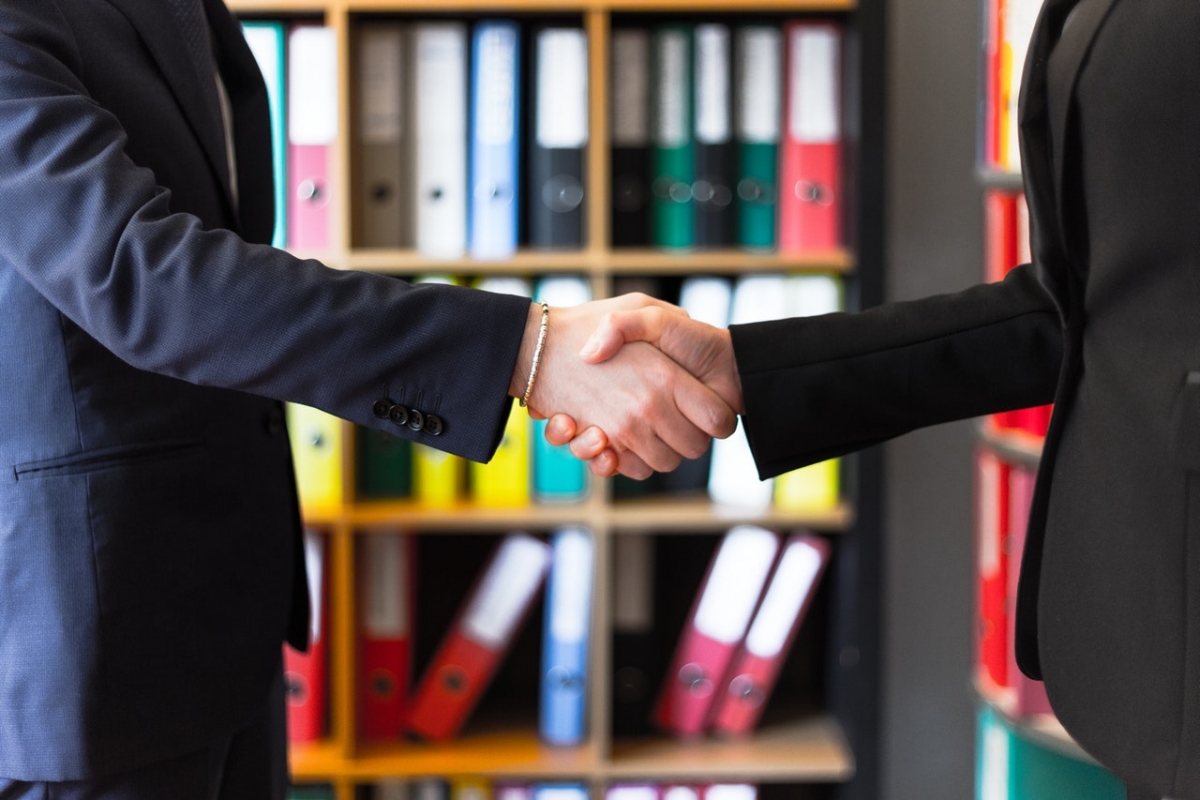 Strong customer relationships are foundational to successful businesses. Companies that commit to customer relationship-building enjoy long-term loyalty, reduced costs, and greater profitability. This guide details the importance of excellent customer relations and lists tips for building strong customer relationships.
Building Strong Customer Relationships is Critical to Business Success
Companies that invest in customer relationships have significant advantages over those that do not prioritize relationship-building. Here are five reasons why strong customer relationships are critical to business success.
1. Customer Satisfaction
Customer relationships are built on understanding and meeting customer expectations, then ensuring they're pleased with the outcomes. However, relationships aren't just predicated on the deliverables; they're fostered through personalized attention to detail and fast, friendly service. 79% of B2C buyers (business-to-consumer) and 85% of B2B customers (business-to-business) say experience is as important as a company's products and services. Improving the end-to-end customer experience increases customer satisfaction.
2. Greater Retention
Happy customers are loyal customers, and customers are more likely to buy again if they feel they have a strong relationship with a business. Greater retention rates contribute to customer relationships because companies can learn more about their audience's needs over time. Retention reduces expenses, too, since attracting a new customer is six to seven times more costly than retaining an existing customer. 
3. Customer Acquisition
Loyal customers often become brand ambassadors, sharing positive experiences with their friends, colleagues, and social media followers. Companies that commit to building strong customer relationships foster trust that pays enormous dividends: loyal customers who become promoters have a lifetime value that's 6 to 14 times greater than detractors, and 58% of customers say they would switch half or more of their spending to a company they trust. 
4. Competitive Advantage
Customers crave trust and personalization, but many companies fail to deliver. Thirty-three percent of customers abandon business relationships due to a lack of personalization, and 60% say businesses have a major need to improve trustworthiness. Person-to-person touchpoints are crucial to customer relationships, with 75% of customers saying they prefer human interactions over automated responses. A commitment to customer relationships lends a distinct advantage when competitors prioritize automation over personalization. 
5. Profitability
Customer retention, long-term loyalty, and word-of-mouth referrals reduce costs and boost profitability. It's cheaper to sell to existing customers, and when current customers become promoters, acquisition costs decrease. In addition, positive customer relationships help companies learn more about audience needs to develop better solutions and meet customer expectations. It's not surprising, then, that customer-focused companies outperform their peers by 80%. 
5 Stages of Customer Relationships
Sales and marketing teams devote significant resources to understanding the buyer's journey, but it's just as important to understand the customer's post-sale journey. In a Forbes article titled "Invest in Customer Relationships, Not Business Transactions," Jeff Pedowitz lists five stages of customer relationships:
Onboarding: An opportunity to show companies care immediately after a sale.
Adoption: Help customers get more out of the product or service instead of upselling or cross-selling during this stage.
Value Realization: Here, companies should ensure they're meeting customer expectations.
Loyalty: Satisfied customers become loyal customers during this stage.
Advocacy: Customers trust the company enough to recommend it to their contacts.
The more clearly that businesses understand the customer psyche during each stage, the better they can shape the experience to foster strong relationships.
5 Tips to Building Strong Customer Relationships
Use these tips to foster trusted, lasting relationships with customers.
1. Personalize the Customer Experience
Personalization comes in many forms, from understanding customer expectations for multiple audience segments to knowledgeable and friendly customer support. 72% of customers expect support agents to know who they are, their purchase histories, and previous engagements. And, while 86% of B2B customers expect a trusted advisor relationship with companies, 72% say sales interactions feel transactional. Customers want personalized experiences, and catering to that expectation helps build strong customer relationships. 
Prioritize customer success, not the bottom line. Be a trusted resource.
Segment customers for personalized, tailored experiences.
Meet customers on their terms with omnichannel helpdesk support.
Understand and cater to different communication styles.
Track interactions so agents can instantly review customer profiles and histories.
2. Promote a Customer-Centric Culture
Exceptional customer relationships don't begin and end with sales and customer support. Every department contributes to relationship-building, even if they're not public-facing because they influence the customer experience. Product development teams use customer feedback to develop products and services. IT deploys customer interfaces, while finance allocates resources to fund customer-oriented initiatives. Customer relationships flourish when everyone understands their role in crafting an exceptional experience. 
Lead by example and make decisions based on customer needs, not the bottom line.
Celebrate employees who go above and beyond to exceed customer expectations.
Anticipate customer needs with self-service and education opportunities, such as a robust knowledge base.
Reward customer loyalty with free upgrades, discounts, events, and special access to features.
3. Collect (and Act-On) Customer Relationship Insights
Collect and analyze customer feedback to identify relationship-building opportunities. Indeed, simply asking for feedback nurtures relationships because it shows companies care about customers. Seek insights into whether products and services meet expectations. Identify unmet needs the company can address. Don't discount the emotional component of the customer experience; ask customers how they feel about the company when soliciting feedback.
Ask for feedback via surveys, online forms, and customer support ratings (a hidden benefit of ticketing software).
Track customer support metrics such as First Call Resolution Rate, CSAT, Net Promotor Score, Customer Effort Score, Churn Rate, and Retention Rate.
Monitor social media for brand mentions and respond accordingly. Be part of the conversation, not just the subject.
Assemble a high-performing team to leverage insights into value.
4. Make Good on Promises
Trust is a fundamental factor in customer relationships, and it's established by delivering on promises. Always strive to meet customer expectations. Make things right when mistakes are made, which can help solidify long-term relationships. Consider this: 78% of customers will forgive a company's mistakes if they receive excellent service. Deliver on promises, and if something goes wrong, learn how to apologize to customers. 
Understand how promises influence customer expectations.
Know what the business is promising, and deliver.
Ask customers if the company delivered on its promises.
Quickly resolve mistakes and unmet expectations.
Follow up to ensure customer satisfaction.
5. Deliver Exceptional Customer Support
Poor customer support damages customer relationships, often irreparably. Eighty-five percent of consumers say customer service is vital for brand loyalty, yet 91% say businesses have a major or moderate need for support improvements. Many customers are frustrated with the quality of support they receive, so much so that 68% say they're willing to pay more for better support. Exceptional support represents a substantial opportunity to build strong customer relationships. 
Train employees to deliver a friendly, knowledgeable, and consistent experience.
Teach active listening skills, how to use empathy statements and how to express gratitude.
Develop support processes and grant agents latitude to solve customer problems quickly.
Follow up on every interaction to ensure customer satisfaction.
Invest in tools such as knowledge base and ticketing software that enable self-help, rapid response, service history, support ratings, and omnichannel communications.
Strong customer relationships are the foundations for sustainable business success. Seek opportunities to personalize the experience, promote a customer-centric culture, collect key insights, make good on promises, and deliver exceptional support. Companies that exhibit those traits excel at building strong customer relationships that yield competitive advantages and greater profits.
Filed under: Customer service