The Mojo team is super excited to announce Mojo Helpdesk's biggest upgrade in years. Mojo's New Experience provides a gorgeous user interface as well as many new, time-saving features that make working with Mojo Helpdesk a delight. To celebrate, we are picking a song we really like:
Read on for the new features and improvements.
Streamlined ticket list and new left nav module navigation
New left navigation provides quick access to tickets, reports, contacts, knowledge base solutions, and settings. The ticket list has been refined and its content is customizable.
Redesigned ticket view
The ticket view has been redesigned from the ground up. The main content is on the left whereas the secondary information is now on the right. Quick access to mini-apps (tasks, knowledge base suggester, conversation history, and more) is still in the right column.
New: Customer conversation history
Access previous customer conversations in a jiffy.
New knowledge base suggester
Mojo suggests existing knowledge base solutions based on the ticket content. This can save considerable time when looking for a solution.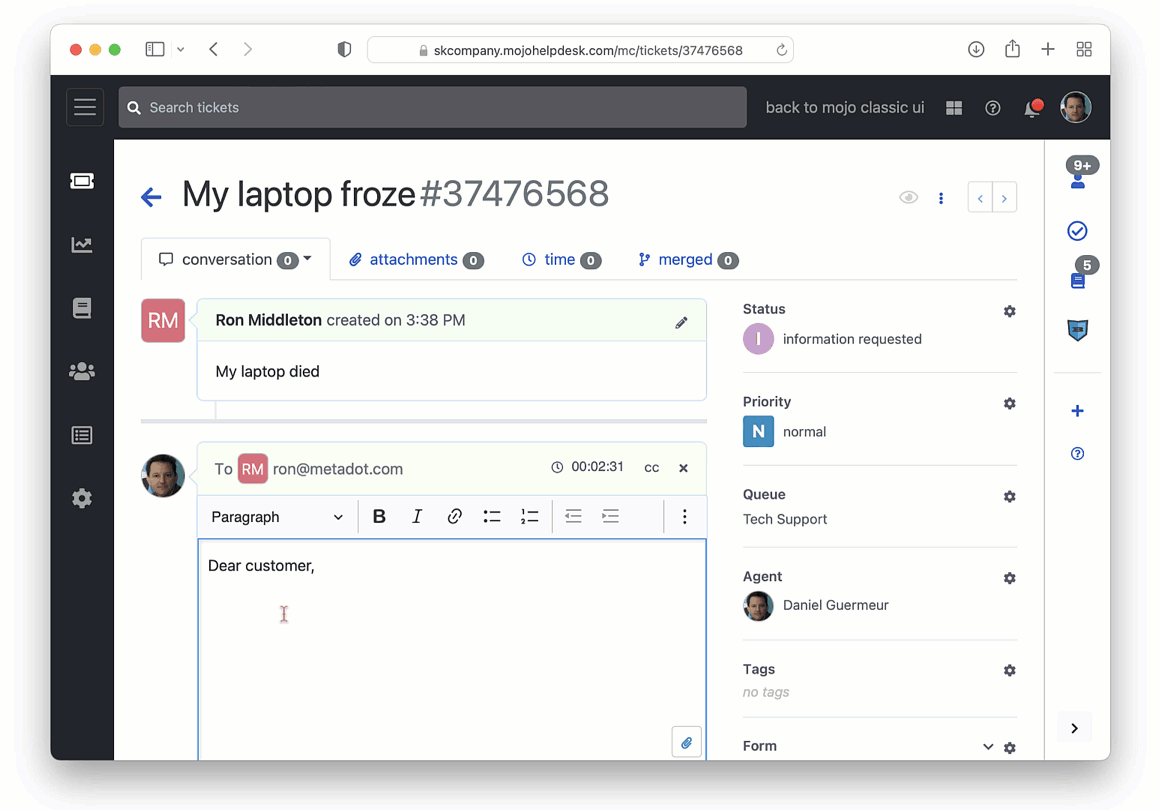 New reporting dashboard
Easily create a dashboard by department, product, queue, etc…
New Notification center
Be more aware. Agents can select which "topics" they want to be notified about. Topics examples include ticket assignment, new ticket, new ticket rating, etc… Agents can choose to be notified in the app or also by email.
Redesigned admin center
An admin landing page welcomes admins with key help desk metrics. Streamlined navigation allows admins to easily change help desk configurations.
Amazing help center branding customization
The branding of the help center can be customized using a tiny but powerful setting window. An in-context preview shows the changes in real-time.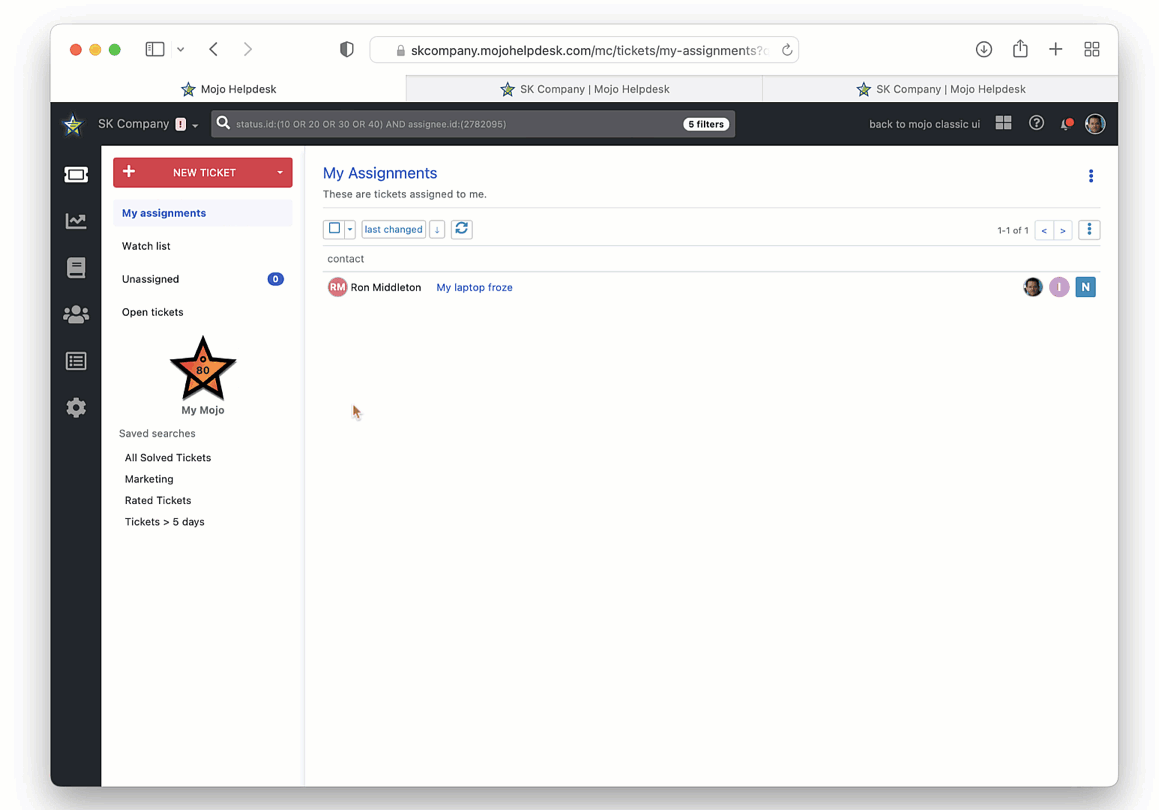 A great mobile experience
An upgraded mobile experience. Just point your mobile browser to your help desk and enjoy 95% of the features the desktop version has.
And that's not all…
There are also plenty of smaller features and subtle UI tweaks that you will discover as you try the new Mojo experience.
New here? Discover Mojo Helpdesk.
Filed under: News, Product