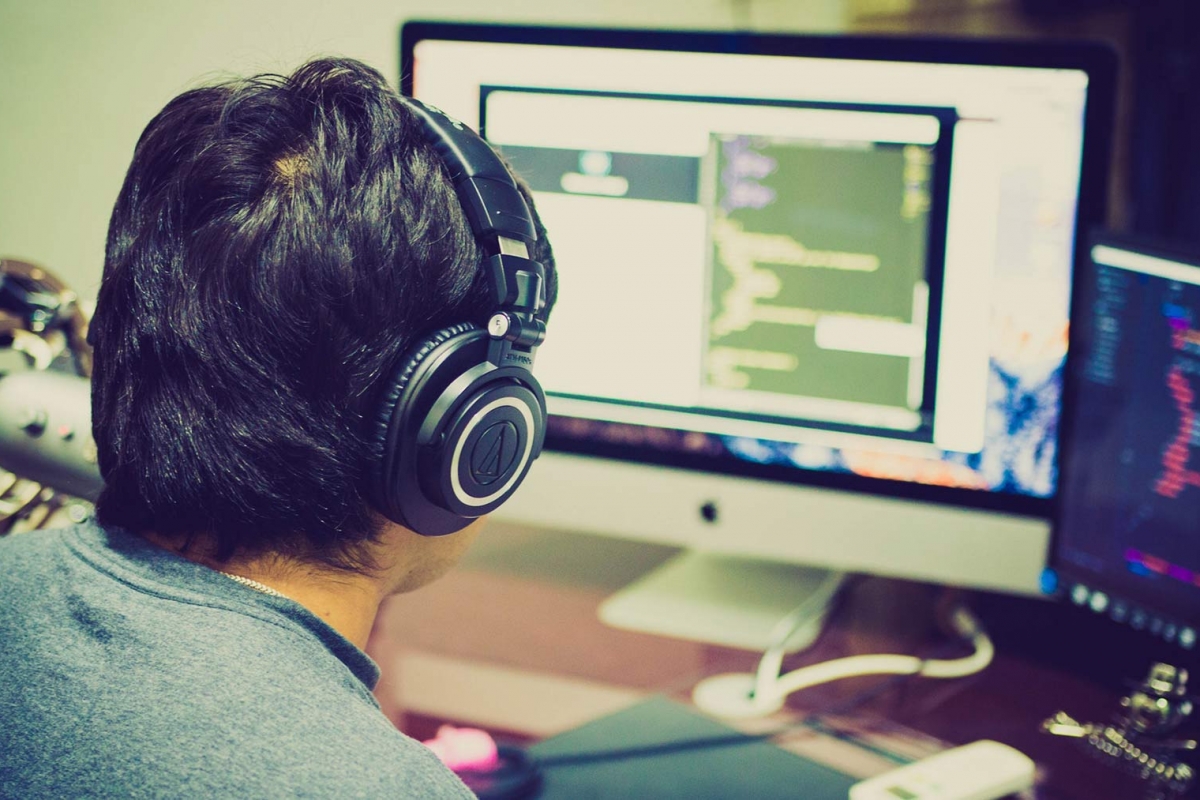 Here at Mojo Helpdesk we answer thousands of tech support emails and help desk tickets every year, and understand the importance of writing perfect emails and messages. Having clear, concise, and accurate tech support will make you more productive, and also by quickly resolving a customer or colleague's problem, it will help build stronger customer and employee relationships. This is why mastering tech support emails and help desk messages can even boost your business's overall profitability. This guide details why technical support communications are critical to customer service and IT help desk success and offers proven tips for writing the perfect tech support email.
Why Great Tech Support Emails Matter
Customers and employees contact tech support for various reasons, from login issues and "how do I" questions to broken features and equipment. But they all have the same expectations: quick, courteous, and accurate solutions to their problems. A great tech support email can make the difference between an employee who wants to pull their hair out, vs. someone who sees you as their new superhero.
Here are five reasons why great tech support emails are so important to businesses of all types.
1. Happier Customers and Employees: When customers and employees feel valued, they reward companies with long-term loyalty and through word-of-mouth to their friends and family. Happy customers are likely to spend more with a company, and happy employees are less likely to look for another job, and instead recruit their friends for new job openings at their company.
2. Better Efficiency: Effective tech support means fewer emails per ticket, so agents spend less time on each request. By quickly answering the most common questions, IT managers and directors can get back to larger, more important projects.
3. Competitive Advantage: Outstanding tech support is a key differentiator for a company, especially since many companies have poor tech support.
4. Reduced Costs: Great tech support emails lower the time it takes to answer a frequent request, reducing the cost per ticket and even the number of agents needed to manage requests.
5. Greater Profits: Increased customer and employee retention, better efficiency, reduced costs, and competitive advantage all improve the bottom line.
How to Write the Perfect Tech Support Email: 10 Tips for Success
Use these tips to write the perfect tech support email, every time.
1. Respond Swiftly
Respond to customer and employee emails as soon as possible, even if it's just to let them know their request has been received and you're working on a solution. It's also best practice to tell customers when they can expect a follow-up. Don't leave customers wondering whether their email was received or relegated to the spam folder. Consistent communication contributes to customer satisfaction.
Reply as soon as possible.
Let customers and colleagues know their email was received.
Tell customers and colleagues when to expect a resolution.
2. Personalize Every Email
Personalization helps people feel valued. It also lends trust and comfort to the relationship. Use the person's name in the email salutation and confirm the issue they are having, and the products or services they are having a problem with. Even better, mention a notable personal detail that shows you care. If you are using helpdesk software it is easy to reference profiles, conversation histories, and trends.
Use the person's name.
Note specific products and services.
Mention notable personal details.
3. Craft a Clear, Descriptive Subject Line
Ensure tech support emails don't get lost in the inbox with clear, descriptive subject lines. Examples include:
TICKET UPDATE: How to Upload Videos.
[Name], [Agent Name] Has Replied to Your Support Request.
RE: Your [Ticket Reference Number] Support Ticket.
4. Express Empathy
Frustration understandably sets in when customers experience issues with a company's product or service, or if an employee has technical issues. Empathy statements show customers that agents understand and care about their concerns. Express empathy in each tech support email and apologize when needed, which can defuse angry customers and influence them to work with agents toward satisfactory resolutions.
The use of empathy statements shows customers and colleagues that you understand and care.
Write apology emails when warranted.
Defuse anger and work with customers and colleagues, not against them.
5. Resolve Problems with Detailed, Expert Guidance
The most important part of any tech support communication is to resolve the problem. Explain what happened and, if possible, go ahead and fix the issue immediately. If the issue calls for customers to do it themselves or if they're asking "how-to" questions, provide detailed, step-by-step instructions. Include videos, screenshots, and links to knowledge base articles to clarify what customers need to do next.
Explain what happened and why.
Immediately resolve the issue when possible.
Provide detailed steps and include helpful resources such as videos, screenshots, and links to knowledge base entries.
6. Ask for Additional Information
Politely request additional information if a request is unclear or agents need to know more so they can resolve issues. Make sure agents fully understand what the customer is experiencing. Often, it's helpful to restate the problem to ensure the one providing the tech support, and the one requesting help are on the same page. Always invite the customer or colleague to update their requests with new details at any time.
Request additional information when needed.
Restate the problem.
Invite customers and colleagues to update tickets with new information.
7. Speak the Customer's Language
Never assume customers or employees know the intricate details of a product, service, or piece of technology. Avoid using industry jargon and limit the use of abbreviations. Speak the same language that the person having the problem speaks so that it is easy for anyone to understand. Understanding different communication styles is another great way to provide the best tech support, as it gives the problem solver another skillset to be able to communicate with the customer or colleague more effectively. Keep replies short and simple; in many cases, two or three sentences or a bulleted list is all that's needed to resolve issues.
Speak the requester's language.
Understand different communication styles.
Keep tech support emails short and simple.
8. Treat Customers with Respect
One must always treat customers and employees with respect, no matter if they are in the wrong, or blowing the situation out of proportion. Agents should take a step back and put themselves in the person's shoes they are trying to help. Before hitting send, agents should ask if this is the type of response they would appreciate and whether the stated solution resolves the customer's problem. Use proper grammar, and complete sentences, and address customers as though they were your manager or superior. After all, they are the reason tech support exists.
Always consider their perspective.
Ensure stated solutions are accurate.
Use proper grammar and treat customers with respect.
9. Tell Customers What to Expect Next
An excellent tech support email tells someone what to expect next. That could be a timeline for a resolution, what they can do to prevent a problem from recurring, or where to find a knowledge base for self-service support. When people know what to expect, they're less likely to get impatient and frustrated.
Tell them what to expect next.
Provide timelines for resolutions.
Offer additional resources for future issues.
10. Make Things Right
Technical problems are inevitable, but they shouldn't be constant. A good tech support email reassures customers that the problem won't happen again and affirms an organization's dedication to their satisfaction. If a customer is wronged, agents need to make it right. When warranted, they can offer a refund, discount, free upgrade, or other consolation.
Reassure the individual.
Affirm dedication to successfully resolving the problem and their satisfaction.
When warranted, offer a refund, discount, or upgrade in equipment.
5 Tech Support Email Examples
Here are some templates to use in a help desk, or for email communications with your colleagues and customers.
1. Troubleshooting
Hi Mark,
Thank you for reaching out! I'm sorry to hear you were locked out of your CRM account. I consulted with our team and it looks like yesterday's update had a minor bug that temporarily deactivated employees who hadn't logged in during the past week. I've reactivated your account, and you should be able to log in normally now.
Please give it a try and let me know if you're good to go. If you still can't access your account, I'll be happy to take a deeper dive into the issue so we can get it resolved as soon as possible.
2. How-To Instructions
Hi Mary,
Great question! Here's how to upload videos to your dashboard:
Log in to your dashboard here (link).
Click "Media" in the upper-left corner.
Click the "Add Media" icon, which looks like a plus (+) sign.
Select a video from your computer and click the "Upload" button.
Here's a video overview (link)
Please let me know if that doesn't work, and I'll be happy to take a closer look.
By the way, I thought you might appreciate a link to our knowledge base (link). It features lots of helpful guides for using our platform, in case you don't want to wait for a support reply in the future. I'm always here to help either way!
3. Angry Customer
Hi Michael,
I'm very sorry to hear that you're disappointed, and I certainly understand your frustration. Watermark removal is a feature of our Pro Plan and not available to Plus Plan members, but I can see how our comparison page is misleading. I'm going to have our marketing team address that.
In the meantime, I'd like to offer you a free six-month upgrade to the Pro Plan. That way, you can evaluate the watermark removal tool for free to make sure it's exactly what you need. I've already applied for the upgrade, so you can begin using it immediately (after six months, you can either continue using the Pro Plan or go back to the Plus Plan).
We're dedicated to your satisfaction and I want to make things right, so please let me know if this is an acceptable solution. I'm here to help you achieve success every step of the way.
4. Feature Request
Hi Marjorie,
Thank you for your feature request. You're right – I think many of our customers would appreciate the ability to do that. I've passed your recommendation along to our product development team.
I'd also suggest adding your idea to our Features Request Page (link). There, you can see other submitted requests and vote on the ones you like the best. You can also track votes on your idea. I know our product team is devoted to delivering the best product possible. They prioritize the ideas with the most votes, so hopefully, your idea will quickly gain traction.
Please let me know if I can do anything else to help, and thank you again for sharing your wonderful idea!
5. Customer Apology
Dear Myles,
Please accept my apology for yesterday's service outage. Our engineers encountered a database connectivity issue during a planned upgrade, and it temporarily locked some users out of their accounts. I know you rely on our service to make sure your customers' shipments arrive on time, and I'm sincerely sorry for any negative impact the outage had on your business.
The good news is that the upgrade introduced redundancy to our system, which will ensure this issue never happens again. I know that doesn't make up for yesterday's snafu, but I hope it helps illustrate our ongoing commitment to having the industry's most guaranteed uptime. I've also applied a 25% discount to your next service invoice so you're not billed for downtime.
You can learn more about the service outage and how the new upgrades ensure maximum uptime moving forward here: (link)
Again, I'm very sorry for the disruption and hope you'll give us another chance to prove our dedication to your success. Please reach out any time with any questions or concerns.
Tech support is critical to customer service and employee success. Quick replies, personalization, empathy, and respect improve the experience, while expert guidance, clear expectations, and a willingness to make things right nurture strong relationships. Feel free to use these email examples in your day-to-day work, and we hope that you are able to follow the tips listed here to write perfect support emails to help improve efficiency, reduce costs, increase profits and, ultimately, make people happy with the service you have provided.
Filed under: Customer service, IT Support