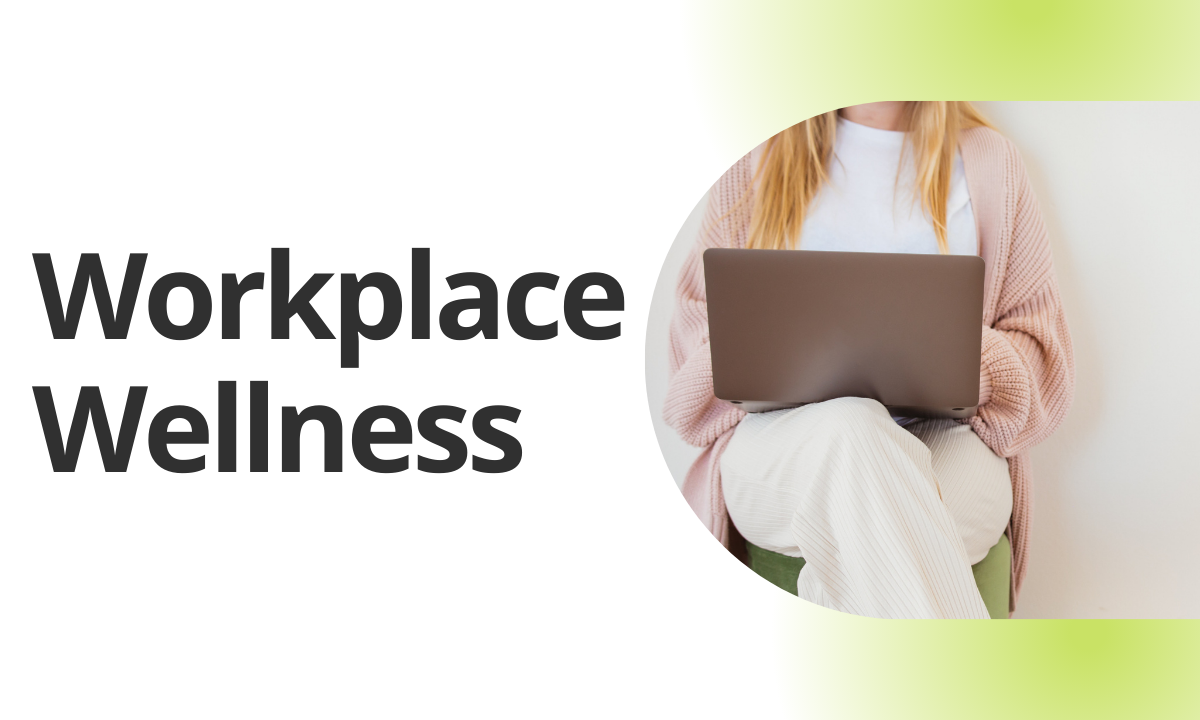 This article is a cross-post from Das Keyboard, which is a sister company of Mojo Helpdesk.
Workplace wellness is a focus for companies that want to maximize success in 2022. Though the world is hopefully in the waning days of the COVID-19 pandemic, the last two years have taken a toll on employee health and permanently disrupted the workplace. Businesses that invest in employee wellbeing are poised to thrive in this new normal. This guide details the benefits of workplace wellness whether working remote, in a hybrid environment, or in an office, plus lists ten workplace wellness tips for 2022.
5 Workplace Wellness Benefits
Workplace wellness offers multiple benefits to both employers and employees; here are five top reasons to focus on workplace wellness.
1. Increase Employee Resilience and Productivity
Resilient employees are better equipped to handle workplace challenges and drive satisfactory outcomes. Wellness programs promote resilience, and that brings substantial benefits to employers. In fact, a MetLife study found that resilient employees are 96% more productive, 91% more engaged and 19% less stressed than their peers.
2. Happier Employees
Workplace wellness also fosters employee satisfaction, and happy employees are productive employees. A Warwick University study stated that happy employees are 12% more productive than their unhappy counterparts. In addition, 89% of employees are likely to recommend their company as a good place to work if it supports wellbeing initiatives. It's clear that employee happiness also lends to employer happiness.
3. Recruit and Retain Top Talent
Happy employees recommend their companies, and that shines through in employer reviews on Glassdoor, Comparably and other sites top prospects turn to for corporate culture insights.
Since wellbeing programs contribute to employee happiness, they play a significant role in helping you recruit and retain top talent.
4. Reduce Employee Absenteeism
Healthy employees are available employees, and those who participate in workplace wellness activities average 1.8 fewer sick days than those who do not. For a company with 20 employees, that amounts to nearly 40 days of productivity per year.
5. Increased Productivity and Profits
The U.S. Chamber of Commerce says that businesses that institute well-designed workplace wellness programs enjoy a Return On Investment (ROI) ranging from $1.50 to $3.00 or more for every dollar invested. Others suggest that wellness programs help businesses realize 11% higher revenue per employee.
The secret to tapping into that ROI lies in implementing wellness initiatives that meet contemporary employee needs.
10 Workplace Wellness Tips
Experts predict that employee wellbeing will have the greatest impact on the future workplace, but you can't rely on pre-pandemic strategies and expect to yield positive outcomes. The landscape has changed. Employees have new priorities in 2022, and the onus is on businesses to cater to them. Here are ten tips to help you meet your employees' workplace wellness needs in 2022.
1. Focus on Mental Health
The pandemic took its toll and its effect on employee mental health lingers. Businesses have noticed, as a Wellable Labs study discovered that 90% of employers plan to increase their investment in employee mental health during 2022. Ideas include:
Adopt an Employee Assistance Program (EAP) designed to help employees with personal issues.
Provide access to virtual therapy or counseling.
Offer meditation and mindfulness training.
2. Offer Flexible Work Arrangements
Remote work quickly became the norm in 2020 through 2022, and employers found that employees could maintain productivity levels when working from home. The MetLife study found that employees who have flexibility are 86% more productive. At the same time, many employees discovered they preferred remote and hybrid working arrangements, which improved work-life balance.
Allow employees to work remotely, at least part-time.
Develop hybrid working arrangements that don't require employees to be in-office 40 hours per week.
Institute flexible work hours so that employees can work at the most convenient times of the day.
3. Alleviate Employee Stress
Stress and burnout continue to threaten employee wellbeing. Companies that help employees alleviate stress and avoid burnout are well-poised for a healthy and prosperous workforce. Workplace wellness tips for stress reduction include:
Curate space for amenity rooms where employees can relax and destress in privacy.
Encourage regular breaks and vacations so employees can recharge.
Offer caregiver benefits, such as Paid Time Off (PTO) and telework so employees can care for sick family members without worrying about income loss.
4. Promote Ergonomic Workspaces
It's no secret that regular employment often leads to back and neck pain, eye strain, and other ailments caused by sedentary work and repetitive movements. A good workplace wellness program promotes ergonomic office chairs, standing desks, yoga balls, mechanical keyboards, and vertical mice that reduce physical strain.
Allow employees to bring in their own chairs, desks, and computer accessories.
Provide a stipend or reimbursement for employees to purchase ergonomic equipment.
Offer education to help employees learn more about ergonomic options and their long-term benefits.
5. Provide Financial Training
Stress over personal finances jeopardizes mental health as employees worry about how they will pay their bills, save for retirement, and enjoy a high standard of living. In fact, one survey found that employees place financial health just above mental, social, and physical health on their list of concerns.
Offer access to financial coaching to help employees plan for their futures.
Pay for access to financial planning and budgeting apps.
Create a student debt assistance program.
6. Encourage Social Engagement
Many people have grown weary of social distancing, and despite the virtues of remote work, the past few years have put social health at risk. According to the American Psychological Association, 58% of people report relationship strains due to pandemic-related conflicts. Businesses can foster workplace wellness by finding ways to encourage social engagement in the new normal.
Skip employee retreats and instead plan a virtual lunch or an in-person get-together at a local watering hole.
Seek ways to gamify social interactions; for example, challenge employees to virtually meet one another, score points and earn an extra day off or another incentive.
Make a calendar with simple yet engaging social activities planned for each month.
7. Commit to Cleanliness
The pandemic isn't over and the flu isn't going away anytime soon. Employees are more sensitive to health threats than ever, so commit to a clean workplace that not only promotes health and productivity but also signifies that you care about your employees.
Outfit your workplace with touchless technology such as keyless entry.
If you haven't already done so, add hand sanitizer stations and air purifiers.
Offer educational materials on how to prevent the spread of disease in an office setting, and require sick employees to stay home.
8. Create a Stimulating Environment
The workplace environment is intrinsically linked to workplace wellness, so seek opportunities to create a stimulating environment employees enjoy. If necessary, give your office a makeover with colors that spark creativity or lend a sense of calmness. Allow employees to personalize their spaces with:
Live plants
Photos that inspire happiness
Their favorite music (with headphones, if needed)
9. Be Inclusive
No employee should have to suffer discrimination or bullying, yet Forbes reported that 70% of all workers have experienced bullying or prejudice at work. That's a disturbing trend that places an enormous burden on mental health and shatters the notion of workplace wellness.
Foster gender, race, and age equality throughout the workplace and lead by example.
Host training programs designed to dissuade and eliminate discrimination and bullying.
Establish a clear, zero-tolerance policy with well-defined penalties for offenders, and follow through with appropriate punishments and dismissals.
10. Go Virtual
In the past, many workplace wellness programs centered around on-site amenities designed to foster mental and physical health. Contemporary employees favor digital options that allow them to enjoy wellness initiatives off-site. Many companies have recognized this, with 95% saying they plan to deliver some wellness benefits digitally in 2022.
Replace on-site gyms with discounts for off-site gym memberships or access to virtual workout apps.
In addition to offering healthy cafeteria food choices, pay for off-site nutritionist counseling or healthy cooking classes and apps.
Pay for access to online counseling services and other digital mental health programs.
The most successful companies understand the vital connection between workplace wellness, productivity, and profits. Workplace wellness doesn't need to be expensive; often, simple changes can make enormous differences in employee wellbeing.
For example, if customer service employees are stressed over juggling email, messenger, and phone support requests, professional ticketing software that centralizes all communications could be the solution they need to alleviate their stress (and improve their productivity).
Listen to your employees, give them the tools they need to succeed, and develop a workplace wellness program that will poise your business for prosperity in 2022 and beyond.
Filed under: Productivity