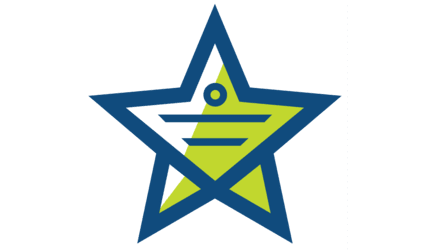 Our Why: Customer Service
Mojo Helpdesk was born out of our own need for better customer service. We went through a rough patch when we were not able to better communicate with Das Keyboard customers. We looked for options to improve our customer service and our Founder and CEO together with our talented development team worked on Mojo Helpdesk as the solution. This is our 'Why': Customer Service.
Customer service has always been an essential part of any business, but in the age of digital connectivity, it has become even more critical. In today's world, customers expect a level of service that is both fast and personalized. Businesses need to ensure that their customer service is top-notch to stay competitive.
Customer service is important for customer retention. Customers who feel valued and appreciated are more likely to remain loyal to a brand, which can lead to increased sales and customer loyalty.
Providing quality customer service can also help to boost customer satisfaction, which can lead to more positive reviews and referrals, resulting in more business.
Customer service is also important for building customer relationships. By responding to customer feedback and inquiries in a timely and helpful manner, businesses can show customers that they are listening and value their opinion. This can lead to customers feeling more connected to a brand, which can increase customer loyalty and encourage customers to come back for more.
Finally, customer service is also important in today's digital world because it helps to create a positive brand image. Customers often rely on customer service to form a first impression of a brand and if the customer service is subpar, it automatically creates a bad reputation for the brand.
We were able to achieve all of the above and more when we first developed Mojo Helpdesk for our sister company Das Keyboard. Now our goal is to share our success with other businesses needing a scalable, easy-to-adopt, easy-to-use, and cost-effective customer service helpdesk solution.
We Partnered with LGIS to Serve Organizations in the Philippines
The Philippines is one of the most dynamic countries in Southeast Asia, and a winning partnership between the Philippines and Metadot Mojo Helpdesk is not only beneficial for both sides but also essential for the growth and development of the region.
In the past few years, the Philippines has been making great strides in developing its economy and improving its infrastructure. This has made it an attractive destination for foreign investors, who are looking for new markets to tap into.
The Philippines has also established itself as a regional leader in terms of technology and innovation, which has helped it become an attractive destination for businesses to expand their workforce.
Over the years, the Philippines has forged strong partnerships with a number of countries, including the United States, China, Japan, and South Korea. These relationships have helped the country to open up new markets, secure foreign investments, and expand its economic reach.
The Philippines has also been instrumental in the formation of the Association of Southeast Asian Nations (ASEAN), an organization that works to promote regional cooperation and integration. This has been beneficial for both the Philippines and its neighbors, as it has opened up new opportunities for trade and investment.
June Schaufus, Metadot COO hails from the Philippines and did not waste any time since joining the company to create a mutually beneficial partnership to benefit her home country. One of the major initiatives she quickly prioritized is to provide a way to help organizations based in the Philippines to "up their game" when it comes to providing customer support. Daniel Guermeur, Metadot CEO is in full support and we secured a partnership with a trusted organization in the region: LGIS Qualifications Assessment Authority.
LGIS is an independent Certification and Accreditation body that supports innovation and provides solutions to global challenges faced by the education sector. They make International Qualifications Standards and resources available to all its member educational institutions. They are in strong collaboration with the government, industry, and the academe.
On January 16th, 2023, The General Santos Information and Communications Technology (ICT) Council supported the launching of Mojo Helpdesk to empower government and private organizations by giving them the ability to improve their customer service with a fast, cost-effective, user-friendly, and scalable help desk solution. The event was attended by the DICT, CEMCDO, CHED, TESDA, DTI, Mindanao State University, and the private sector.
On January 24, 2023, We Shared Our CY 2023 Mojo Helpdesk Roadmap
Creating a roadmap has always been an essential part of our software development process here at Mojo Helpdesk. A roadmap is a high-level plan that outlines the main objectives and tasks for the development of our software. It serves as a guide for the team, helping to keep everyone focused on the same goals and timeline.
In the past, we created a roadmap that defines our software goals. We realigned with the purpose of our software, what features we want to include, and how that manifests in the experience we provide to our users. Answering these questions has helped us determine the necessary steps to take in our development process. Once we have a clear idea of what we want to achieve, we then create a timeline.
This timeline includes the major milestones, such as initial design, coding, testing, and deployment. This timeline serves as a reference for our team and helps keep everyone on track.
What's different this time, you may ask? On January 24, 2023, we hosted a webinar to share with our customers what's next for Mojo Helpdesk. We have always been keen on the feedback received in the form of tickets and feature suggestions directly into our own Mojo Helpdesk. We're taking it a step further and bringing our roadmap directly to our customers so we can collaborate and provide even more transparency as we continue to evolve as a solution provider.
We received great feedback and we are continuously working on better ways to get the voice of our customers clearer and faster! Be on the lookout for more updates.
On February 22-25, 2024 Mojo Helpdesk Presented at the CLON 2023
One of the partnerships we forged in 2022 was with ClassLink – a household name in Education. As a company dedicated to education, ClassLink creates more time for learning, improves access to digital resources, and simplifies rostering and account provisioning.
We are honored to be among their featured partners during the virtual conference they host annually called CLON 2023.
In our recorded session, we discussed Scaling Your Help Desk in a Sustainable and Cost-effective Way. The session will be available for 90 days after February 22, 2023, at CLON 2023 under Agenda (Partner Sessions).
Many companies are struggling to maintain their high demands when it comes to providing customer support—they either can't meet the demand or don't have the right tools to streamline the process. In this session, we covered why user experience is a commonly underrated requirement for larger customer service SaaS providers. We also discuss the foundational concepts of building help desks and what organizations should focus on to skip the glitter.
Upcoming Webinars
As technology continues to evolve and become more accessible, webinars have become a popular way to learn about software and stay up to date on industry trends. In the past few years, webinars have become much more than a one-off tutorial or product update. Webinars now offer an interactive, engaging way to learn and explore the applications of new technologies.
One of our priorities this year is to create Webinars that are relevant and engaging in the effort to achieve these goals:
Provide Informative Customer Service – We want to share trends we see in the customer service and customer experience space, best practices from our customers, and use cases that may be an opportunity for our customers to improve their help desk.
Connect With Our Customers – Being that we are in the industry of 'Customer Service', we want to be close to our customers. We want to create an environment where we provide transparency and collaboration in developing our solutions.
Seek Feedback From Our Customers – Some of the best suggestions and constructive feedback we receive from our customers happen during our webinars. We want to create multiple ways to open our doors to continuous improvement. We're never done. We're always looking for ways to improve.
Join us on our next webinar!
Filed under: News