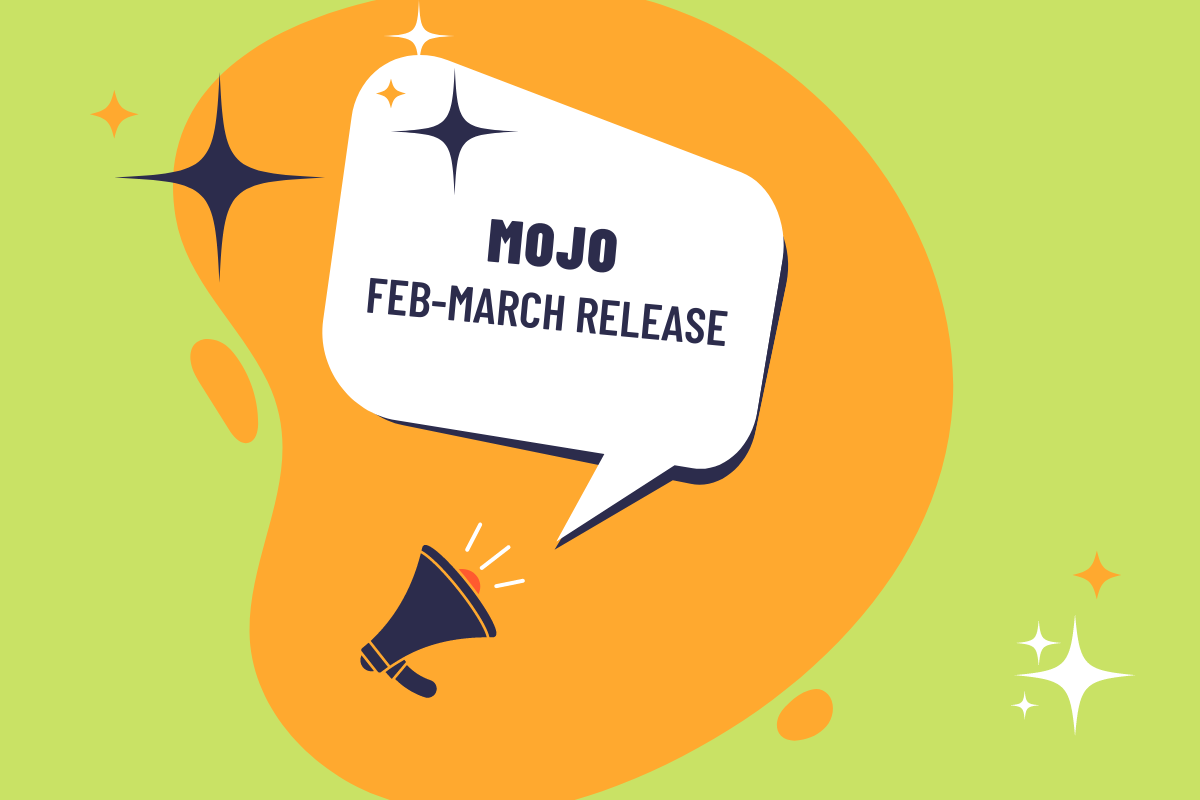 🔗 NEW – link to message
In the ticket view, an agent can share a link that points to a specific ticket message. This is very useful for tickets having a lot of messages. When using this link, the ticket view will automatically scroll to the linked message.
🎟️ NEW – Ticket printout
Agents can now print a ticket using the browser print menu.
In a ticket view, just press `ctrl+p` or `command+p` to print a beautiful looking ticket.
📧 CHANGE – Forwarding an email containing a ticket
To make Mojo Helpdesk "email to ticket" feature consistent in behavior, any email sent or forwarded to a queue email will create a new ticket.
In the following example we pretend the queue support exists.
New behavior: Any email sent to support@myhelpdesk.com will create a new ticket in the support queue. This happens regardless of the content of the email, even if the original email contains a Mojo ticket.
Previous behavior: Any email containing a ticket that is sent or forwarded to the help desk will be added as a ticket message.
🛌 DEPRECATED – Classic UI will be retired in December 2023
The class UI will be offline on December 31 2023. Mojo Helpdesk users are encouraged to use the new Mojo Experience as soon as possible since is constantly improved with new features. The new Mojo Experience is also 100% compatible with mobile devices, faster and overall more enjoyable to use. The Classic UI will be maintained until the end of the year with bug fixes only. We are working on training videos for help desk staff.
🕶️ NEW – Asset visibility
This feature will help splitting asset inventory depending on for whom the asset has been created for. As a result, the asset field input of the ticket form will prompt only values depending on who is creating the ticket.
Three possible visibilities:
public

The asset can be used by everyone (non-logged in users, logged in users and agents)

contacts

The asset can be used by logged in users and agents

staff only

The asset can be used only by your agents
This feature will only be available starting April 3rd, 2023.
🚀 CHANGE – Smoother software updates
When a new version of Mojo Helpdesk is available, users will be prompted with a green button (bottom right of the picture) allowing them to continue to work without interruption. They can also "click to update". In any case, Mojo Helpdesk will automatically update itself when users navigate away from their current view.
🏠 BETA – User portal new experience
The user portal has been completely revamped from the ground up. The ticket view mimics the ticket view of the agent portal. Moreover, the user experience is greatly improved with slick view transition animations, dark theme and faster UI response.
This feature will only be available starting April 3rd, 2023 for beta tester accounts.
Learn how to become a beta tester account.
💁🏼‍♀️ Tip of the month – Web app == Mobile app
Did you know you can use Mojo Helpdesk on your phone? Just start your mobile browser and point to your help desk. That's all. No need to download a mobile app. The mobile web version of Mojo Helpdesk has all the functionalities of the new Mojo experience.
🧭 What will come next
Business hours with SLAs
Ability to enter a comment after rating a ticket
Role based access control (RBAC)
Filed under: Product