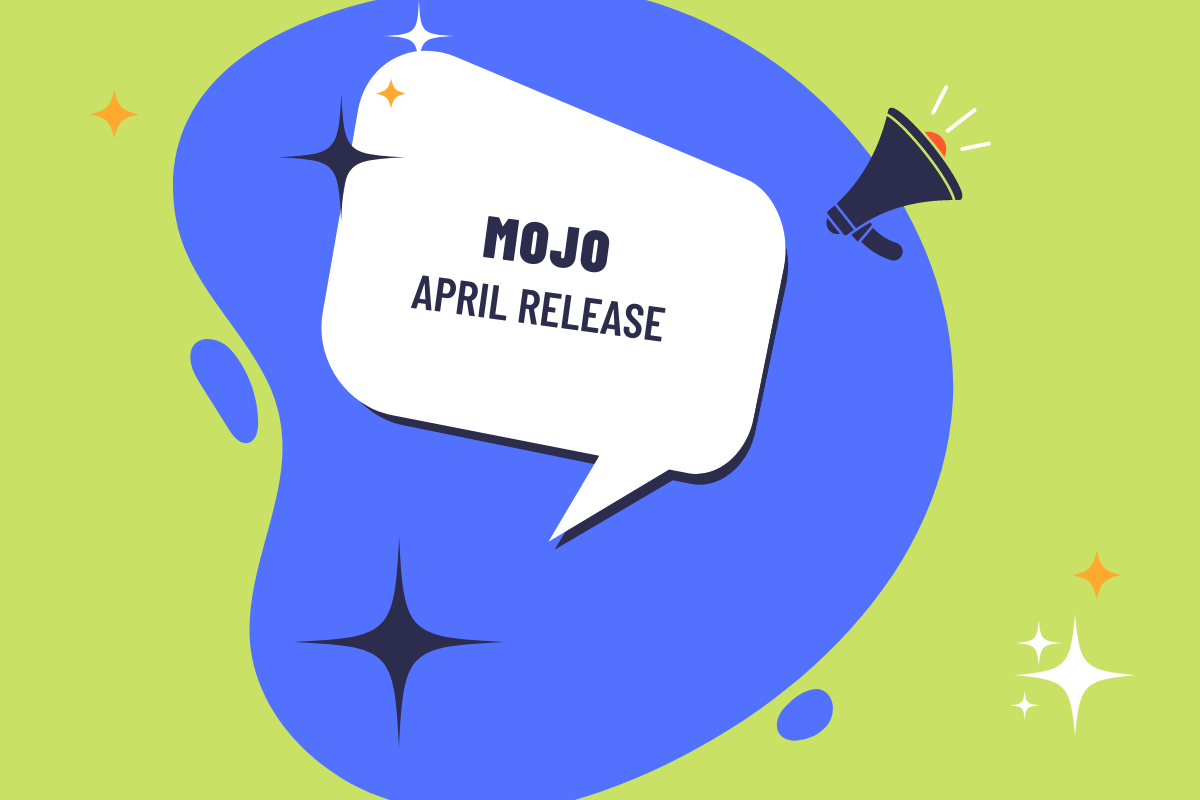 🚀 Mojo Helpdesk April Updates
We are super excited about this release: business hours, SLAs, ticket trash and many more improvements, many of which were suggested by our customers. So thank you for that.
Here is the long list.
💬 NEW Discussion forum for our customers: Connect with Mojo
Mojo Helpdesk users can now interact with the Mojo helpdesk community using our new discussion forum:
🚀 NEW – Business hours and SLA policies
We're excited to announce that Mojo Helpdesk now supports Service Level Agreement (SLA) policies and business hours! These new features allow businesses to define the level of service they will provide to their customers and set the hours during which their support team is available. By doing so, businesses can ensure timely and satisfactory support for their customers.
With SLA policies, businesses can define response and resolution times for support requests based on priority levels such as emergency, urgent, normal, and low. Escalation rules can also be set up to ensure that tickets that are not resolved within the specified time frame are escalated to a higher level of priority and assigned to a different agent. These policies can be created for different ticket types or queues and can be easily managed in Mojo Helpdesk.
Business hours, on the other hand, allow businesses to define the hours during which their support team is available to respond to customer requests. This ensures that SLA policies are only active during the times when the team is available to respond to tickets. Business hours can be set up for each ticket queue and can be around the clock (24/7) if needed.
By using SLA policies and business hours in Mojo Helpdesk, businesses can provide better support to their customers, improve customer satisfaction, and ensure that their support team is performing at their best. Managers can track how well agents are meeting SLA targets and make adjustments to improve overall performance. These features are essential tools for any customer support team and are now available in Mojo Helpdesk.
To start using SLA and business hours features, go to Admin > Tickets > Settings
Learn more: https://help.mojohelpdesk.com/help/article/302051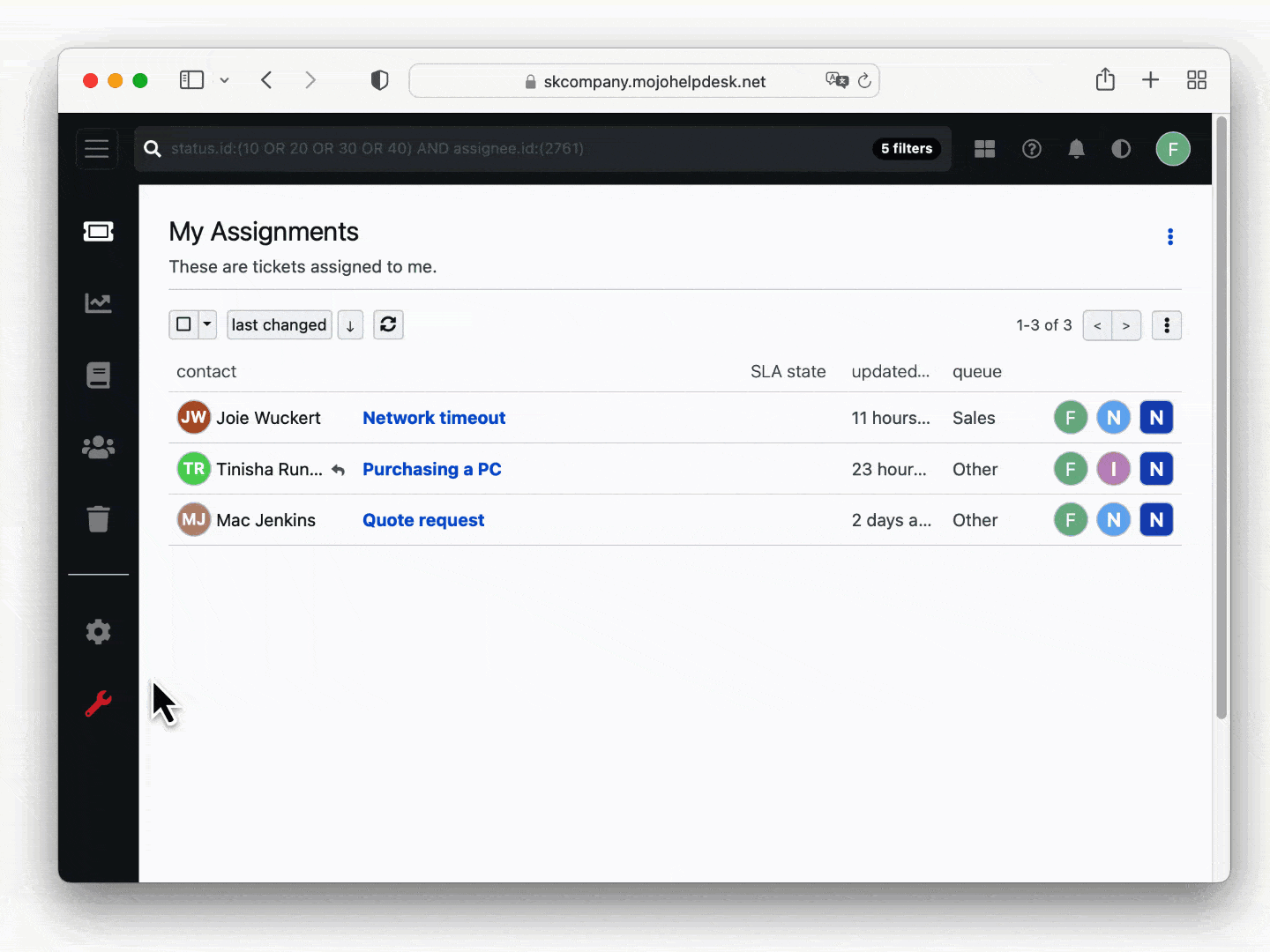 🎟️ CHANGE – Ticket confirmation secure option
We added a new security option: "Web & Email channel: confirmation is required even when an anonymous user is already part of the contact list". When this option is turned on, the level of security is raised.

Let's say the user ahmed@example.com is already part of the contact list. If someone else opens a ticket pretending to be ahmed@metadot.com the helpdesk will still ask this user to confirm his request even if the contact already exists.
🔔 UPDATE – Notification center upgrade
We're excited to announce the launch of our new notifications menu, which is designed to help you stay on top of your notifications and manage them more efficiently. With tabs for each type of notification, you can quickly find the ones you need without navigating away from your current page. Plus, each tab displays the number of unread notifications, so you can prioritize your attention accordingly.
One of the key benefits of this new feature is its proactive nature. By providing you with a clear overview of your notifications, you can address issues before they become problems. And when coupled with our SLA feature, you can ensure that you're meeting your service level agreements and keeping your customers happy.
Overall, we're confident that the new notifications menu will help streamline your workflow and make it easier for you to stay on top of your notifications, while also ensuring that you're meeting your SLA commitments.
🚮 NEW – Trash
Instead of deleting tickets, users can now move them to a trash. Tickets in the trash can be restored. Trashed tickets are automatically deleted after 30 days.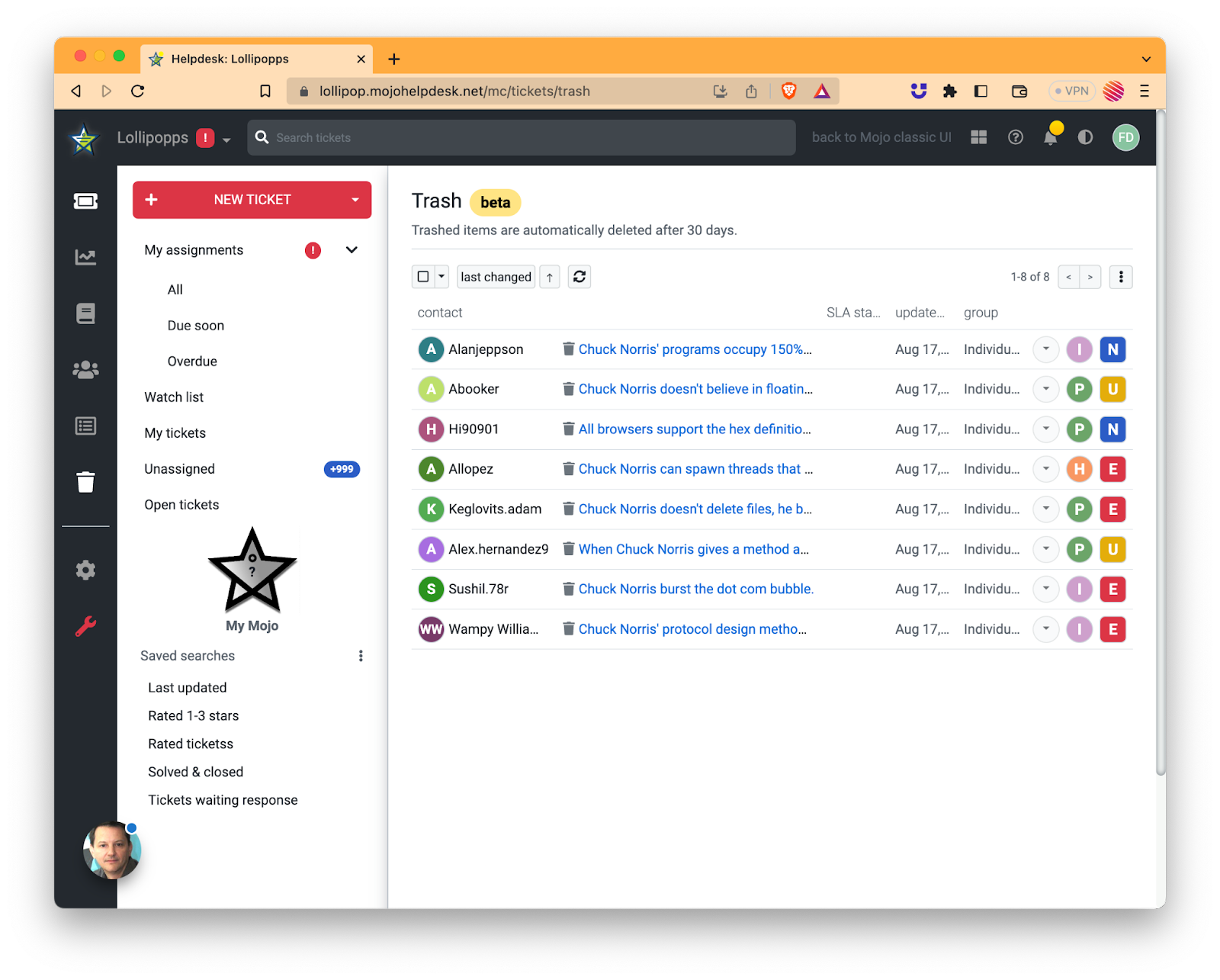 👀 NEW – Knowledge solution view counter
The new feature tracks how many times a solution has been viewed. By using this data, you can prioritize updates and improvements to your knowledge base, fill gaps in customer knowledge, and continually improve the user experience. Simply access your knowledge base interface to check the solutions list. With this feature, you can optimize your knowledge base and improve customer satisfaction.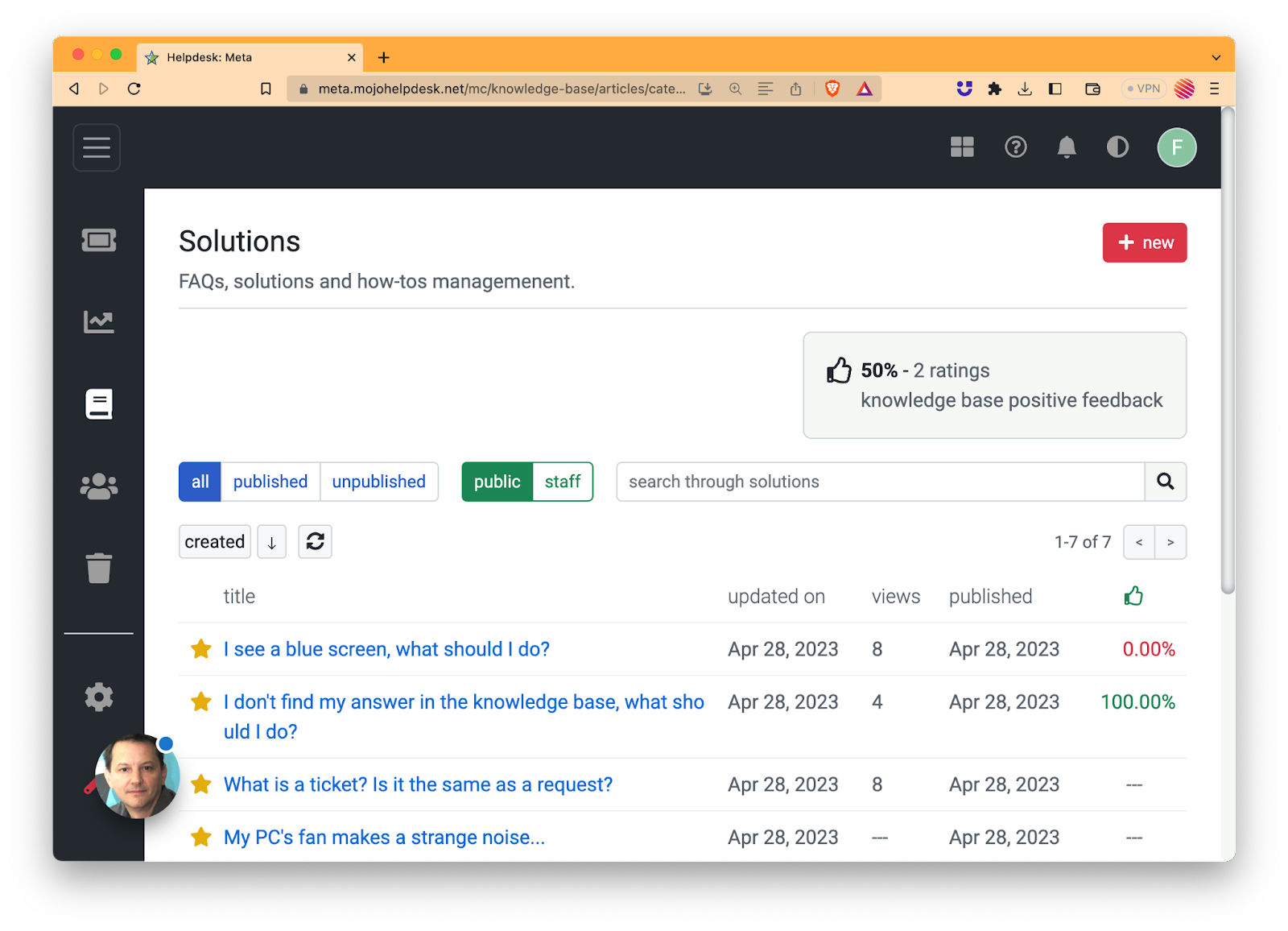 🖌️ UPDATE – Additional changes
Here are other smaller improvements:
Agent portal:

Improved sidebar navigation
Added shortcut menu to create or edit a ticket search
Ticket list view

My tickets category has reached end of life
New column: time to solve
simplified assignment action

Ticket details view:

Decrease priority and status update to 2 clicks
Added option to sort comments from newest to oldest or vice-versa
Updated print ticket view in the user portal
Attachments icons are now a lot smaller and less intrusive

Ticket creation view:

Added button to upload attachments when creating a new ticket

Decrease queue creation to 2 clicks instead of a lot more…
Report graphs: change straight lines to curvy ones
🧭 What will come next
Ability to enter a comment after rating a ticket
Role based access control (RBAC)
Share your feedback with the Mojo community at https://connect.mojohelpdesk.com
Filed under: Product