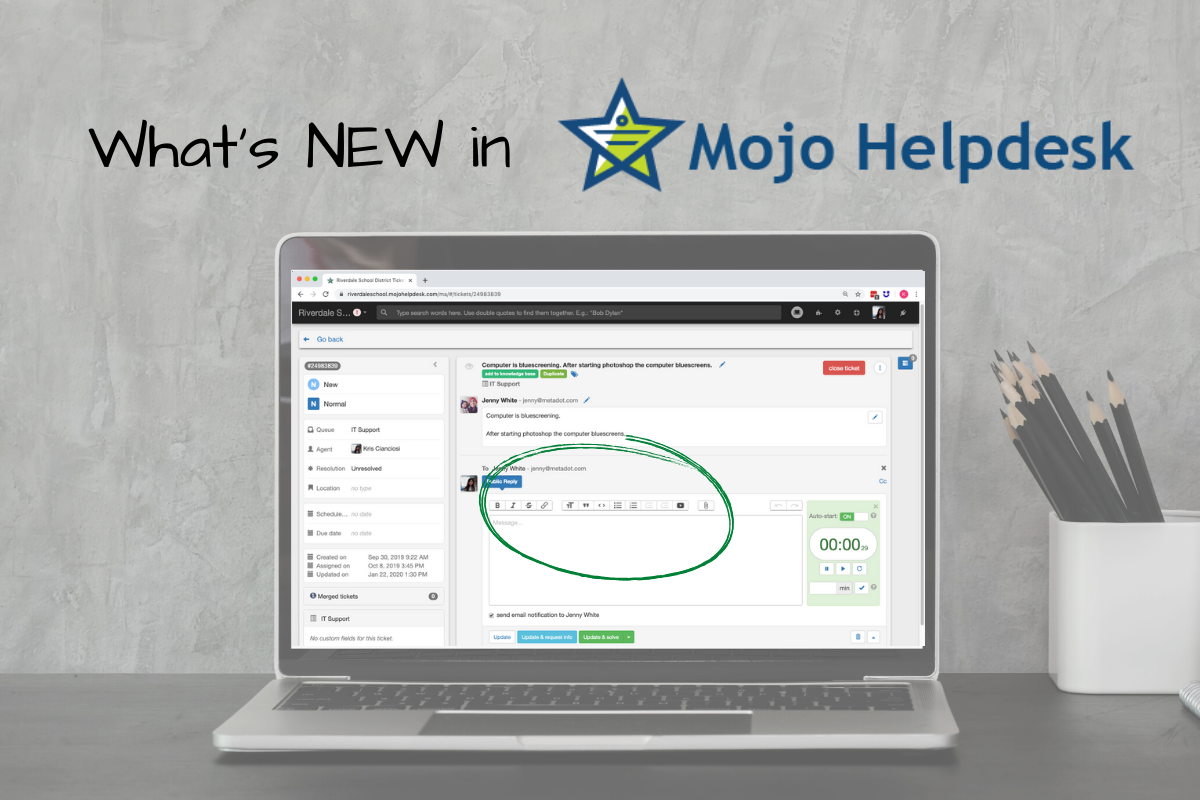 Here at Mojo Helpdesk, we are all about productivity and keeping the Mojo community happy. Take a look at some of the major upgrades we've made in the past couple of months.
New: Partnership with ClassLink, SSO for Education
For educational organizations using ClassLink, we're happy to share that Mojo Helpdesk is now accessible on the ClassLink LaunchPad. ClassLink is a single sign-on (SSO) platform for K-12 schools and higher education institutions. While on ClassLink LaunchPad, students and staff can easily discover and access the Mojo Helpdesk platform.
New: User-friendly Editor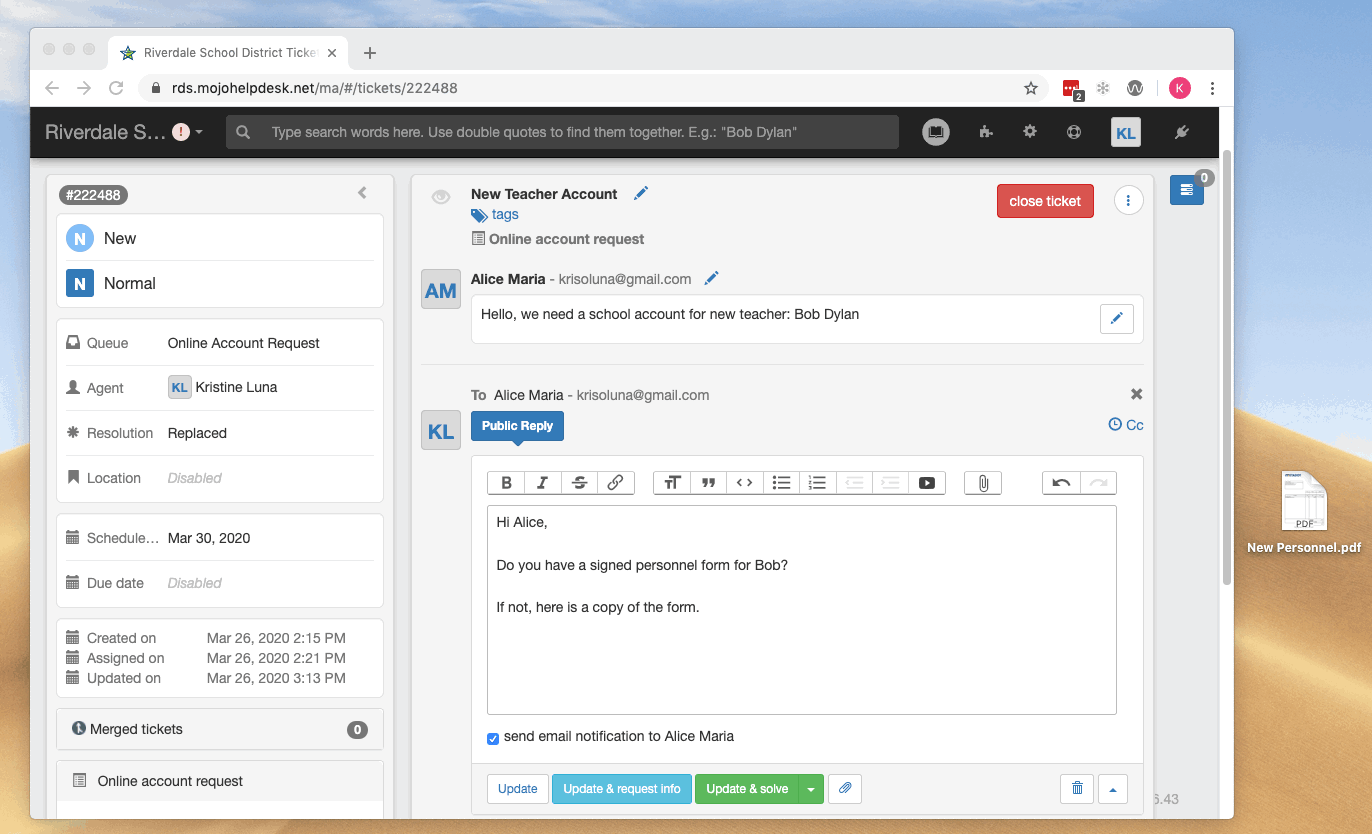 Providing support is now easier with the new editor. For example, when a customer asks a how-to question, agents can provide step-by-step instructions accompanied by inline images. Images can be quickly inserted into responses by drag & drop or they can also be "copy pasted" directly from any image editing software into Mojo.
New: Better-looking Email Notifications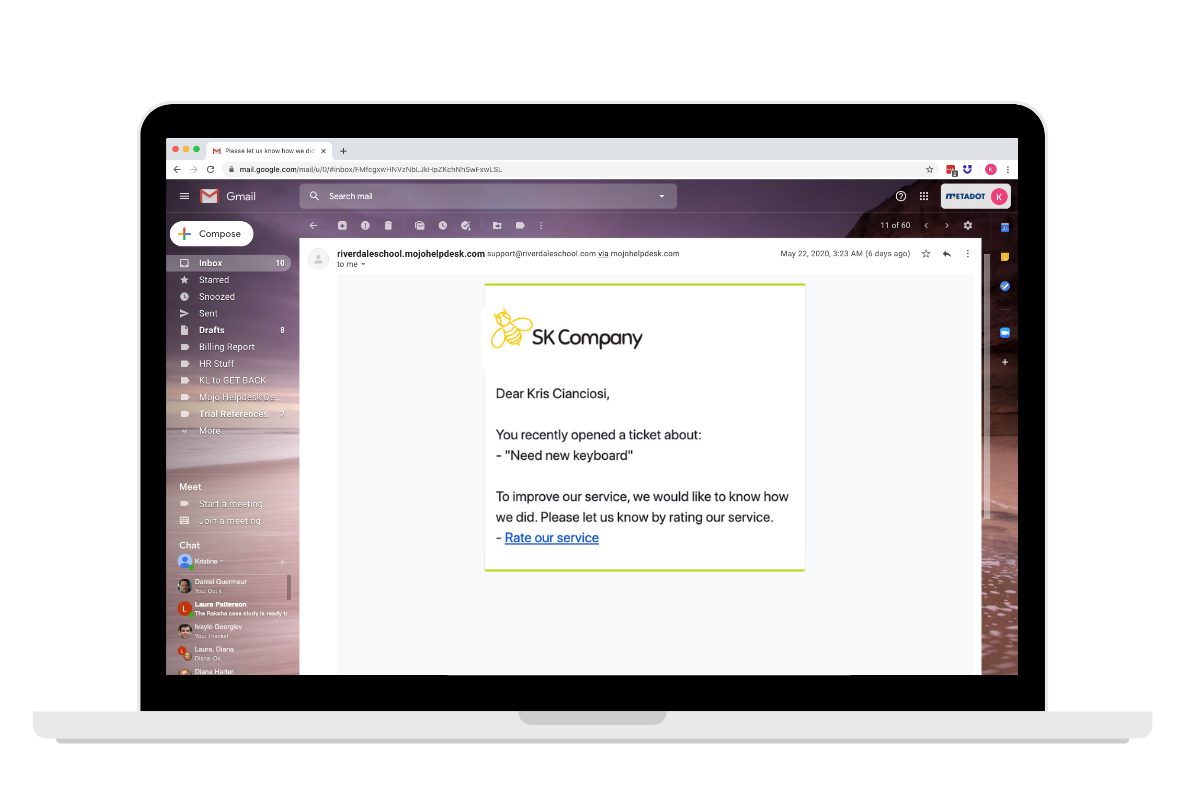 Any notification sent by the help desk can be customized so that it fits with the organization. Admins can control the content or message and now it's also possible to add branding using HTML.
Improvements
Apart from these major developments, here's a few other improvements we've released.
Mojo is now available in the Turkish language
"Change ticket type" added to bulk actions
Ability to import assets that are linked to tickets
New API to set restricted agent rights
Ability to clone an automation
Various tweaks and fixes
We've also made it easier for Mojo customers to ask us a question. The help icon is found to the left of the profile. The raised hand, the smiley face or the sad face all open a ticket in our helpdesk. Need any help? We're two clicks away.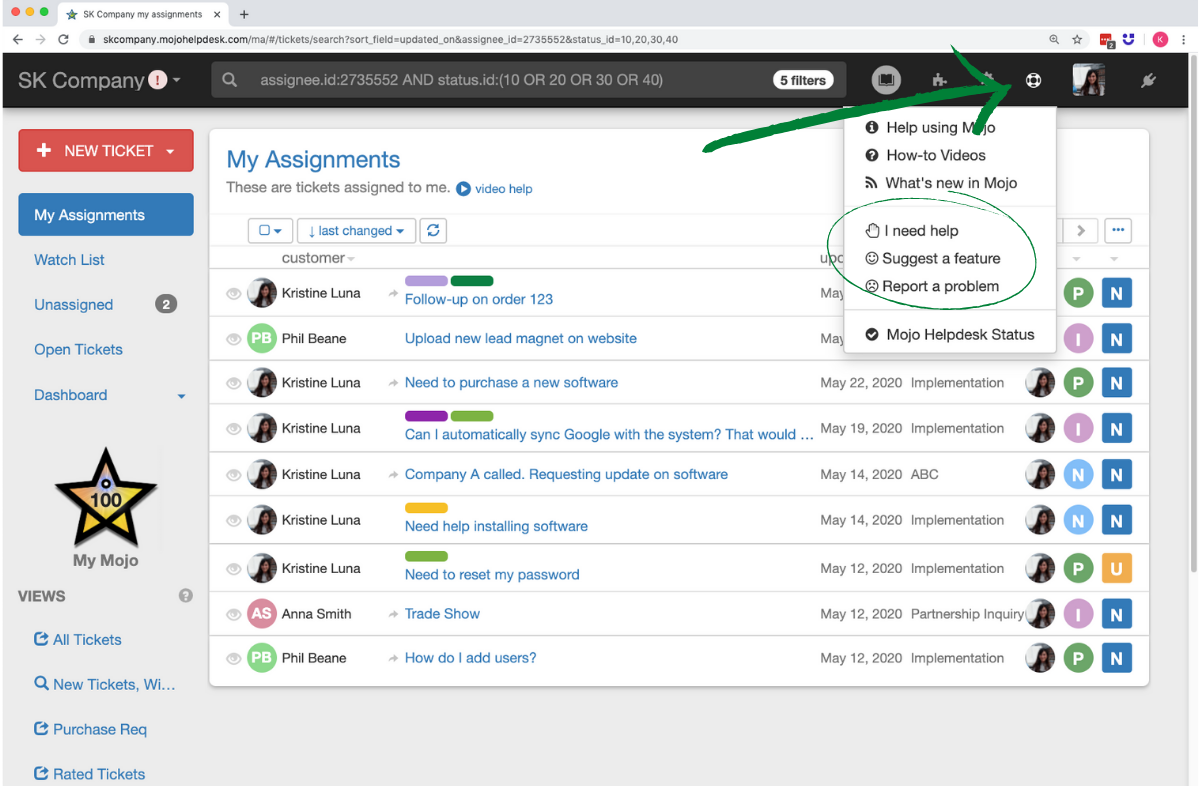 That's it for now. Enjoy!
Filed under: Product