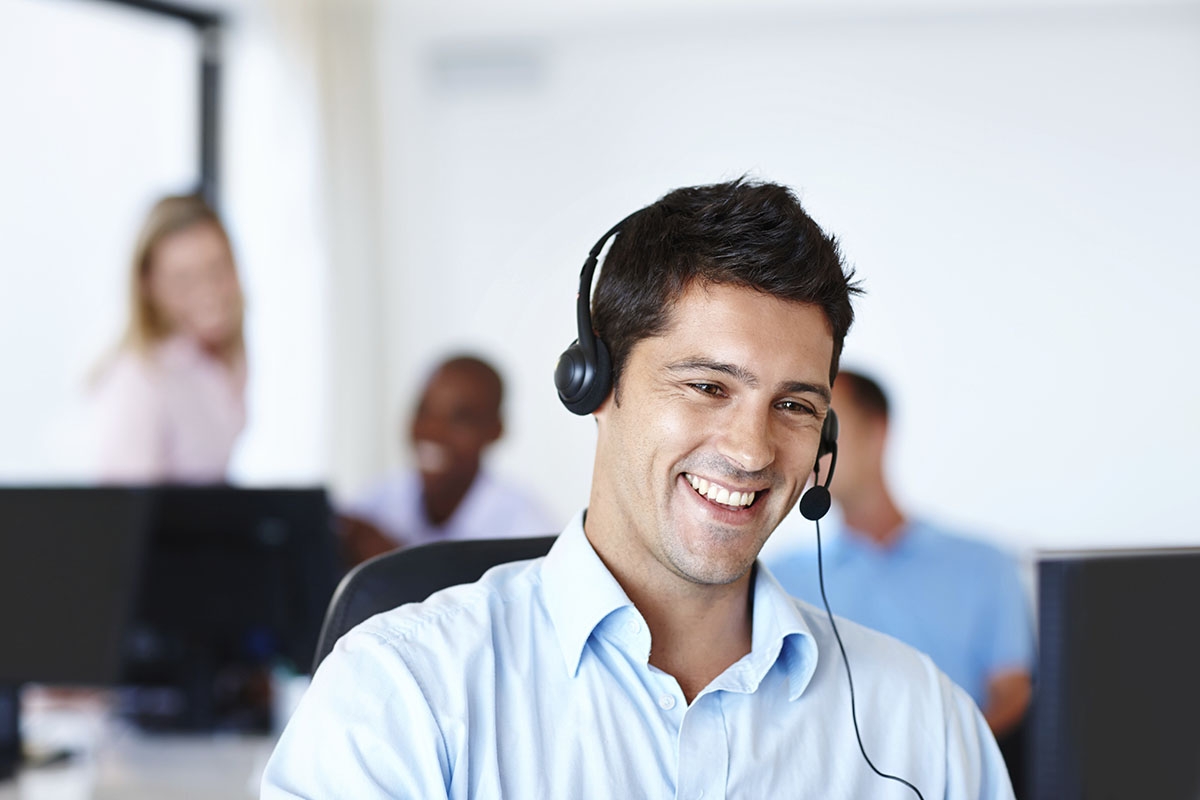 We are all living a shared experience. Navigating chaotic, uncertain territory. Right now, everybody is stressed. Chaos stresses most people—and systems. When customers are under stress, it creates additional challenges for the service desk and team who support it. And right now, support teams are stressed as the mounting requests push the limits.
It's essential to stay focused on quickly serving customers and resolving their issues to maintain momentum to stay on pace for success once the crisis ends. This takes a more proactive approach!
Who better than your customer service desk to take the lead? Here's why. Customer service representatives are skilled at answering questions and resolving problems when customers contact them with issues. And, they have access to responses for the most commonly asked questions.
How to Give Your Service Desk the Chance to Take the Lead?
This idea would require service representatives to proactively connect with customers. We realize this might have implications to your processes and metrics.
Suggestion 1: Consider making the primary role for some of your people to proactively reach out to customers and remove them from the day-to-day front line activities. –Or–
Suggestion 2: Have each person on the team do proactive customer connection for a set period of time during their day. Plan to adjust your processes and metrics accordingly.
How would you do it? If you have a ticket management system, consider using the system to create service tickets for support team members. These might be tickets where you have service personnel proactively:
connect with customers to check on them;
send information about products and services customers may need; and,
provide short tips via email for how to resolve some of the most common incoming requests.
These proactive approaches reverses the process with the service reps fielding requests to– instead– answering questions and resolving problems potentially before they might occur. Think of it as preventative maintenance!
For example, A computer company calls to do security checks for malware or viruses on an older system; or, a lawn company calls before spring with offers to do an irrigation system check for broken pipes or leaks that may have occurred.
What might the sound or look like?
These don't have to be long wordy calls or emails. They can be simple messages.
Since we're big coffee drinkers here at the office and now that we're remote and there are some shortages, the firm we buy our coffee from might send something like this.
"Hi Bob,
We know things have been a little chaotic lately for everyone. We wanted to check in and see how you and your team are doing. We know you are all fond of coffee. We've heard from some customers that finding filters is becoming a challenge. Perhaps you and members of your team are having a similar experience. Here's a little tip on how to easily create a filter out of a paper towel in 6 easy steps:
Step One: Take a full-sized paper towel and lay flat
Step Two: Fold the paper towel in half (vertically)
Step Three: Fold the paper towel in half again (you should now have a square).
Step Four: Take the folded paper towel and create a "pocket" for your coffee grinds and place into the coffee pot (where the filter would go)
Step Five: Put your coffee grinds in the pocket and fold the edges under so that the coffee pot lid closes.
Step Six: Add your water, turn on the pot.
I've included a short video of these steps so you can follow along.
Please let us know how you're doing. I'm reachable at 512-891-5000 x10. Feel free to leave me a message or reply to this email.
Hope you enjoy your coffee,
John Smith, Your Customer Service Rep, Heavenly Coffee"
Commit to Exceeding Customer Expectations
If you're truly committed to exceeding customer expectations and standing out from your competitors, this approach is certainly an opportunity for your service desk to take the lead.
During these uncertain times, these calls should not be about upselling or cross-selling a warranty or service product. (Hopefully there will be plenty of time for that later). Today, these outbound interactions should be about customer retention and loyalty.
Doing this well may require some modifications to your processes and potentially a change in your service desk technology. You will need help desk tools like Mojo Helpdesk that support creating service tickets for these outbound customer conversations and support scaling this new workflow.
It is important all of the time–and crucial in these current circumstances–to bring order to chaos. While you cannot get rid of the chaos, small and meaningful interactions by the service desk with customers can help make things feel less stressful.

Filed under: Productivity