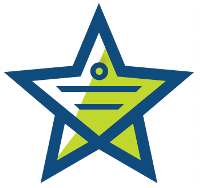 If you have the Enterprise or Enterprise Plus plan, you are able to track the amount of time spent working on tickets or any portion of a ticket. Click show timer in the messaging section of a ticket, and  it will display a timer that can be set to auto-start anytime the ticket is opened. This will allow staff to enter the time they spend working on each section of the ticket which is then calculated automatically for the entire ticket. Time can be tracked in minute or hourly units and can also be subtracted from the ticket if needed. A staff member is also able to pause, reset and restart the timer as needed.
Adding time spent to a ticket is simple, just click the arrows to the left of the timer and time will be automatically added or manually add time by directly entering it into the blank to the left of the timer. To subtract time simply use a minus sign in front of the number when entering it into the blank field.
The beauty of time tracking is Mojo Helpdesk's ability to provide reports on time spent per queue, tech, and customer. To view these reports, go to the time spent section of the Reports menu on the left side of the screen. You can set the date period for the report, what report type you need, and whether or not you want to view data from closed tickets only. This can be helpful in determining where your staff is spending most of their time, or if you need to re-evaluate a customer's support plan based upon the amount of time they are utilizing.
Filed under: Product Tips