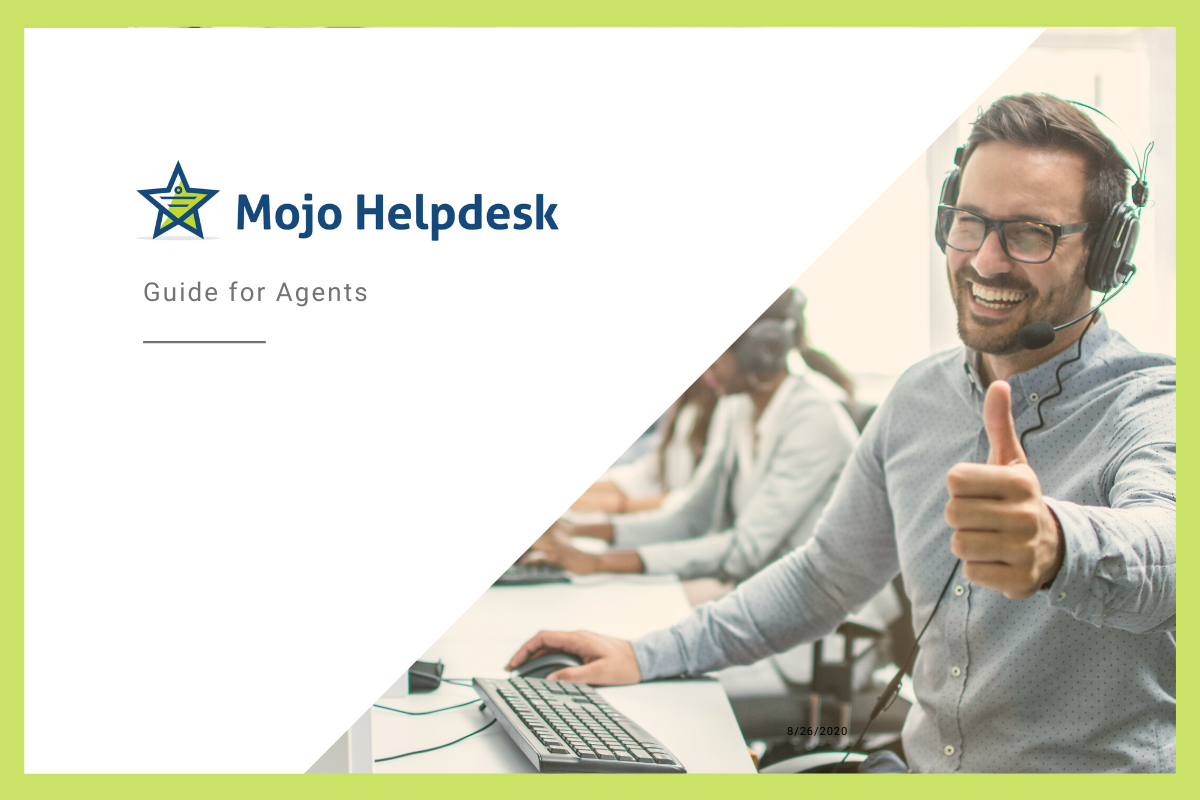 Are you a new agent starting using Mojo or a help desk manager wanting to train his team?
The Mojo Helpdesk agent training is the best way to on-board agents to ensure they know use Mojo Helpdesk to manage, answer and resolve service requests efficiently.
Check out the Mojo Helpdesk Guide For Agents.
Filed under: Product, Productivity