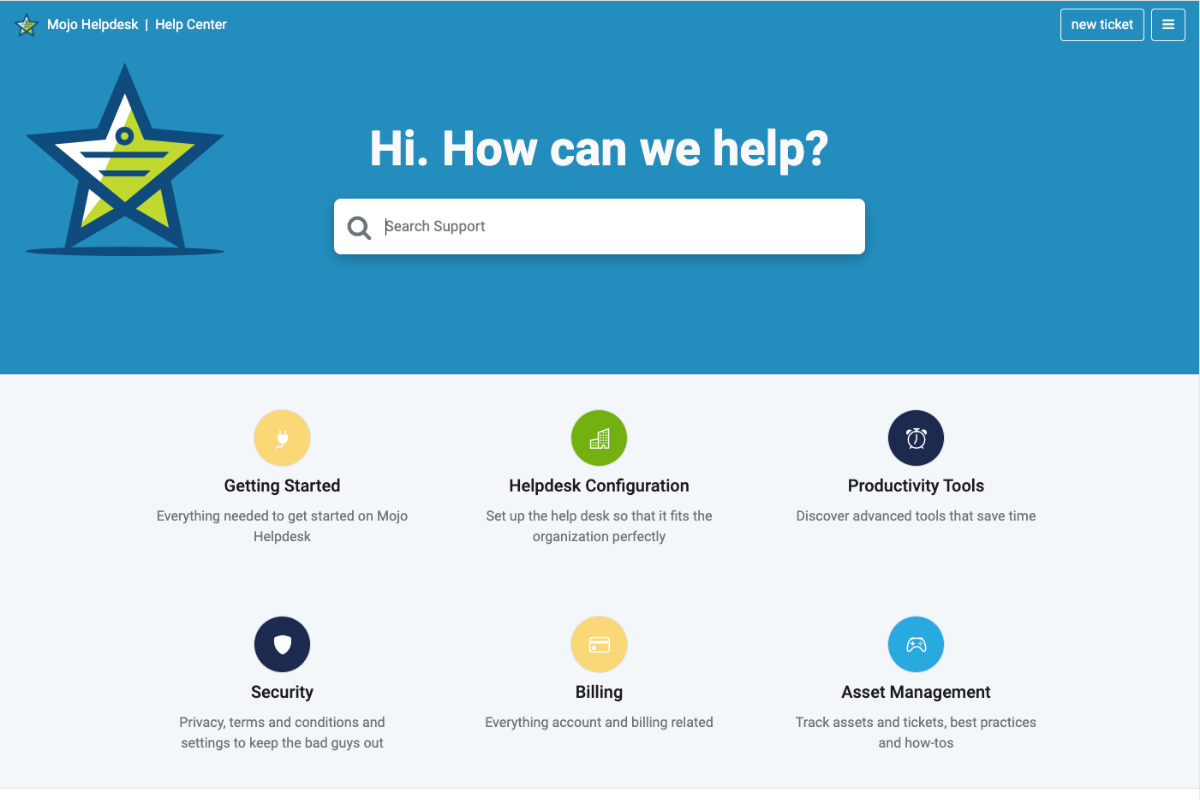 The Mojo Helpdesk Team is happy to share that we released a new theme for the help center. The new theme is called Modicon. Current users of Mojo can try out Modicon or choose to stay with the Classic theme.
With the Modicon theme, admins of the help desk can:
choose from over 500 icons to associate with topics, and sub-topics
provide more details on the content of each topic
upload the organization's logo (displayed in the upper left corner next to the org's name)
This is just the start of Mojo's makeover. More to come!
Filed under: Product