Simplain Software Solutions Uses Mojo Helpdesk To Quickly Respond To Requests
Read this case study to learn how California-based Simplain Software Solutions used Mojo Helpdesk to automate their responses and track user request statuses.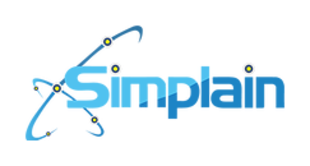 Simplain Software
Rahul Hegde,
Techno-Functional Lead (part of the Production Support department)
Simplain Software Solutions Keeps Their Service Level Agreements with Mojo Helpdesk
Key data: 9 agents serve 466 users in Simplain Software Solutions located in California, USA.
Challenge: Following up with their users and keeping up with their service level agreements (SLAs).
Solution: Mojo Helpdesk made communicating with users more succinct and timely.
Results: They customized Mojo to suit their agents's needs for automation to timely respond to user requests and track request status.
Challenge: Falling behind with communication and breaching SLAs with clients
Simplain Software Solutions, LLC (Simplain), located in Walnut, California, provides a software solution which serves grocery retailers. Some of the retailers they serve include: Trader Joe's, Smart&Final, Longos, and Heinen's Fine Foods. Simplain has a very clear mission: "streamline supplier collaboration for grocery retailers for better data quality, faster speed to market and to power digital initiatives."

Like all businesses with a supply chain, Simplain needed to keep up with agreements, including service level agreements (SLAs) in order to maintain good relationships with both their customers and suppliers. Fast and ontime response is a key part of the SLAs."We're a small organization and we serve a lot of retailers and suppliers. Each has SLAs and other agreements which we have to stay in compliance with to run our service."

Despite having a ticket management system, the organization struggled to keep service requests organized. "We were drowning in requests. We needed a tool to ease the burden of following up with all our users in a timely way," said Rahul Hegde, Techno-Functional Lead at Simplain Software Solutions LLC. Their agents felt like despite how hard they tried, they never seemed to get all requests answered on time.

The company began to evaluate ticket management systems that would enable it to keep on top of its customers' requests in a timely manner. "It was important that we have a solution that inspires customer confidence in our service delivery," commented Mr. Raman. After evaluating a variety of solutions, Raksha selected the Mojo Helpdesk. "Mojo helps go back to customers with confidence," said B. Raja Raman. "In addition to sufficing our needs of Ticket Management, the availability of SaaS based OpEX model also impacted our decision to choose Mojo."

"Mojos has helped [my team and I] manage over 2000 tickets and improve our SLAs and better tracking the status of each ticket along with the ability to customize the platform based on our requirements."

Rahul Hegde, Techno-Functional Lead, Simplain Corporation
A solution that tracks and manages requests was necessary to keep within business agreements
Simplain prides itself on offering fast service, so it was crucial to have a tool which organized and sent notifications to its agents when requests hadn't been reviewed within a certain timeframe. Simplain searched for an alternative solution which would serve all their needs at an affordable price.

Simplain chose Mojo because it included both a ticket management software and help center solution together for an affordable price. "Since we have a small budget for support tools, affordability and customization was key in our decision," indicated Hegde.The Mojo help desk solution enables customization and automation to set up automatic emails, including "canned" responses for tagged requests.

Rahul said the team loves using Mojo because "they can access and serve multiple clients' requests and projects on one platform." With Mojo, Rahul said, "Mojos has helped [my team and I] manage over 2000 tickets and improve our SLAs and better tracking the status of each ticket along with the ability to customize the platform based on our requirements."




Sign up for Mojo Helpdesk today