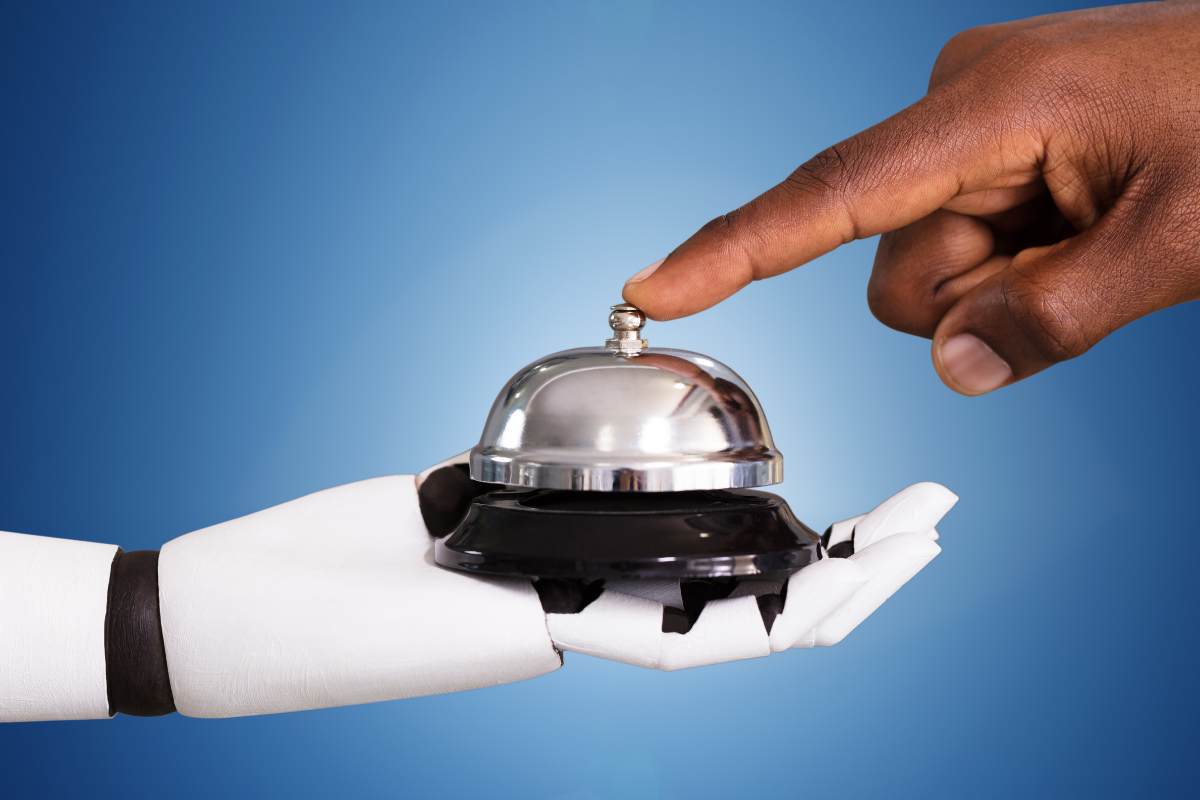 You've heard this song from the long running TV show Cheers:
Sometimes you wanna go
Where everybody knows your name
And they're always glad you came
You wanna be where you can see
Our troubles are all the same
You wanna be where everybody knows your name
Simple service. Expected results. And they use your name.
In today's online world, it can seem difficult to have the same level of connection as we serve more customers, staff, students, teachers, patients, and all the other users than we ever did in person. Yet our users desire personalization. Despite having a lot of users, it is possible to drive loyalty, success, and results by using personalized service with every interaction.
Personalized support is the one final differentiator among your competitors. Having a tool to help you with personalization can really make a difference.
One such tool is a ticket management system.
5 benefits your ticket management system brings to personalize support
With a ticket management system, you can offer 5 ways to personally support your users.
Customer success management: Keep user data and history of past tickets which your team can reference in their communication users.
Automated user communication: Design "canned responses" that agents can easily pop into their responses. Additionally, you can use "automations" to follow-up on tickets using the user's name in all communications.
24/7 access with self-serve options: Allow users to get help on their schedule, not yours, by offering 24/7 service with a knowledge base and self-service ticket portal. Not to mention, some users prefer to find answers themselves before contacting support.
User feedback: Get feedback from users on the quality of service and use it regularly to make changes to your team's processes or website.
Build loyalty: When you offer consistent and fast service, especially using their name, your users will come back to you again and again.
You wanna be where you can see our troubles are all the same
Implementing and working with a ticket management system is simple and affordable. Using this tool, your team becomes much faster and more efficient because all communications are organized and automated. Not to mention, your customers will notice a BIG difference in the way you serve them. How?
Improve your service level agreements. That's what Simplain was able to accomplish. "Mojo has helped [my team and I] manage over 2000 tickets and improve our SLAs and better tracking the status of each ticket along with the ability to customize the platform based on our requirements," said Rahul Hegde, Techno-Functional Lead, Simplain Software Solutions.
Better remote support. Support has to work regardless of location which is why Hebron Schools chose Mojo. "Having a help desk that everyone can access from anywhere facilitates faster problem resolutions and enables the technical team to better support distance learning," said Bill Holmes, Technology Support, Hebron Public Schools.
Transparent communication. Access to the status of a request at any time is reassuring and one of the primary reasons Sona Dermatology and Medspa uses Mojo. "Our users wanted visibility into tickets opened," said Todd Alexander, General Manager of Technology at Sona Dermatology & MedSpa. "Mojo's grouping feature allows this and has become a favorite among all centers."
See how your organization and team can offer consistent, personalized service using the ticket management system. Check out Mojo's features today.
Filed under: Customer service, Productivity