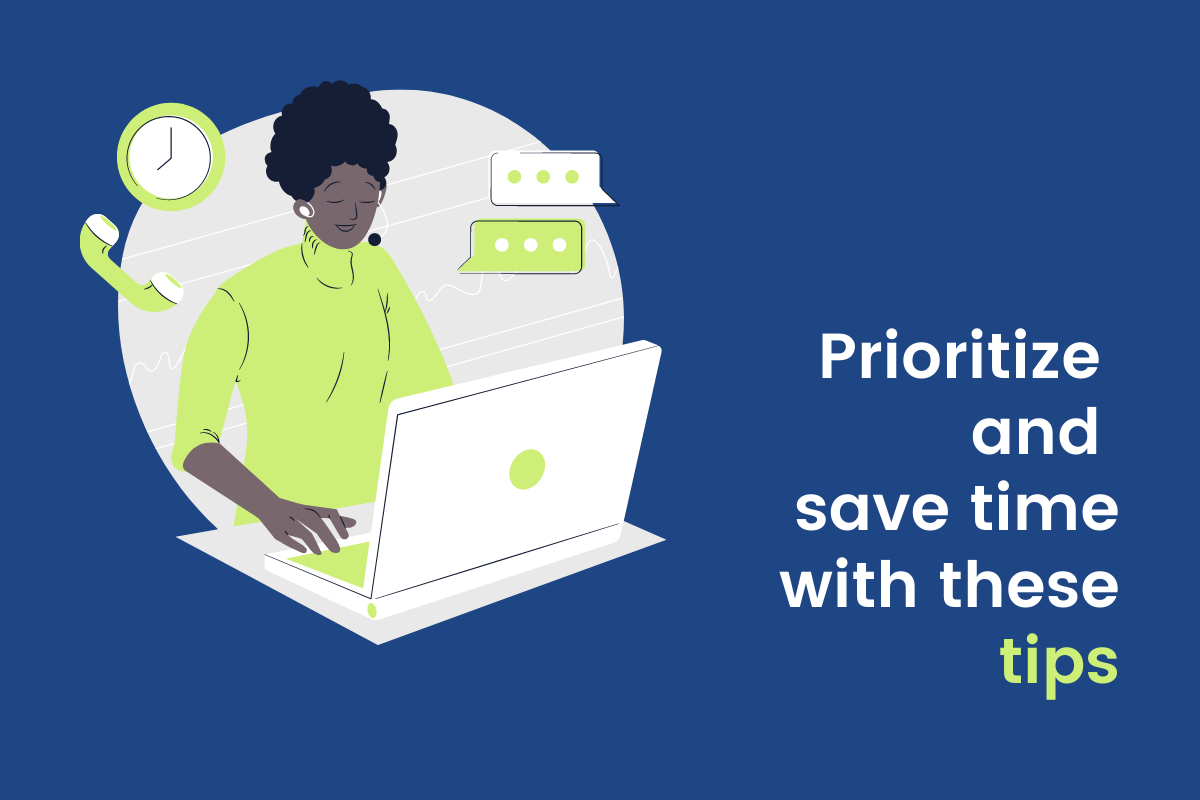 In this post, we'll put the spotlight on three useful improvements on Mojo Helpdesk.
Sort the Aging Summary
The Aging Summary enables helpdesk Managers to stay on top of tickets. For example, on the agent tab, Managers can see each agent's load and the aging of the tickets. To make things easier, we've added the capability to sort the columns.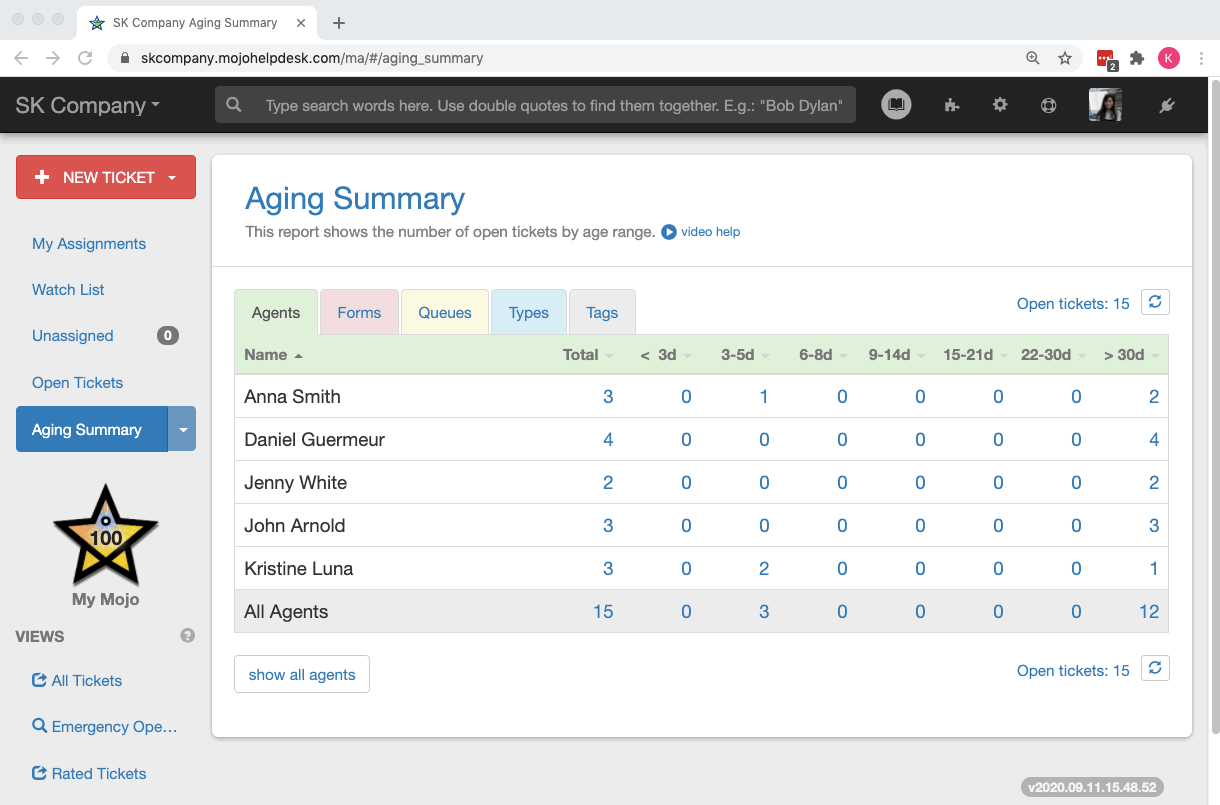 Filter for Tickets Created by a VIP
Admins can tag a contact as a VIP on the contact profile. Now Agents of the helpdesk can create a filtered view of tickets created by a VIP. This handy tool will allow helpdesk staff to prioritize tickets created by upper management or by customers with a high SLA.
Notice agents can also filter tickets associated to an asset.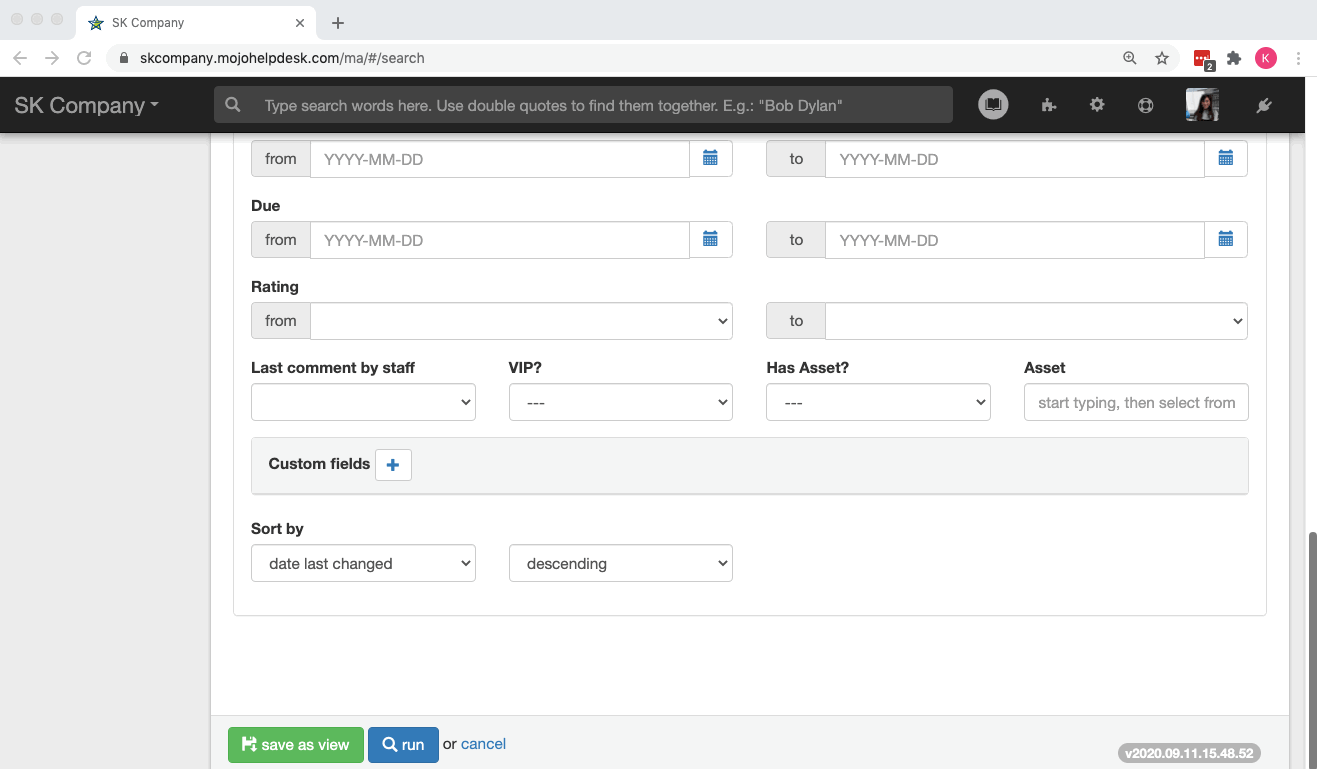 Add a Staff Note to Several Tickets
Working on an issue and want to let the team know? Instead of writing the same comment X number of times, agents will only need to do it once with bulk actions.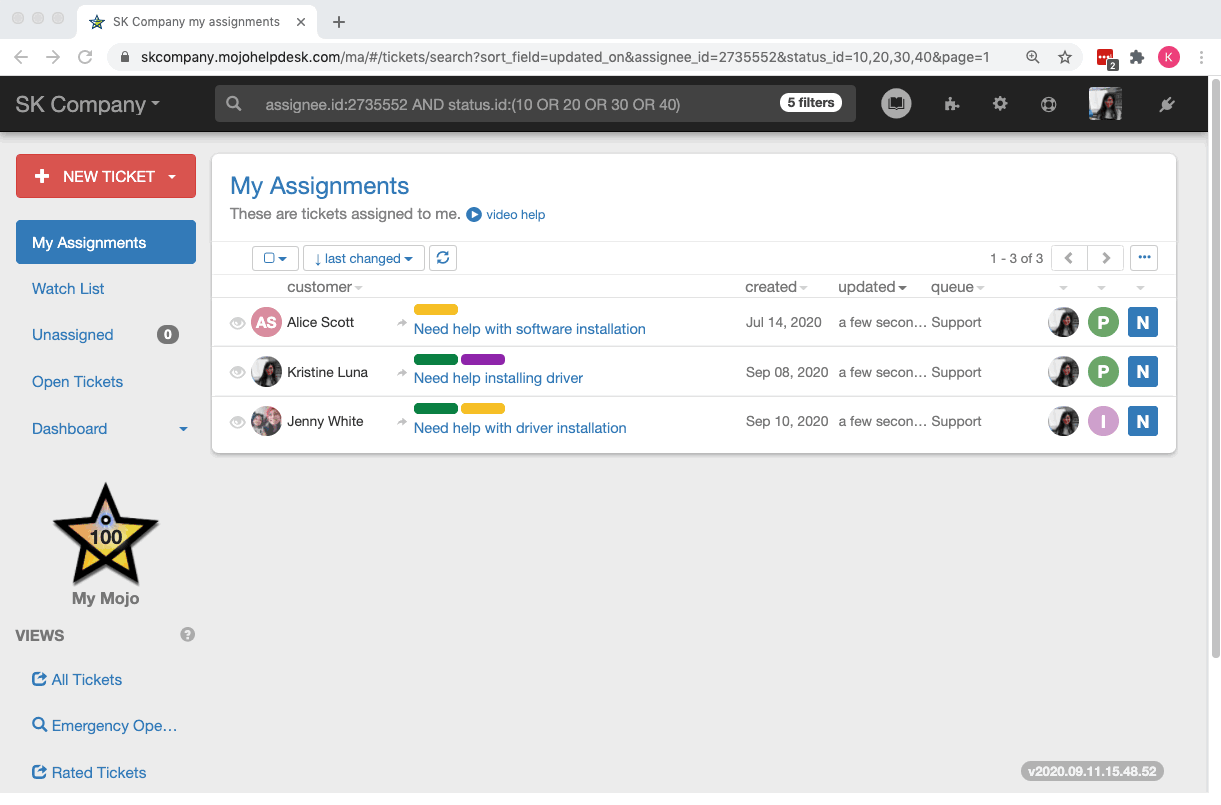 Here's to your productivity!
Filed under: Product