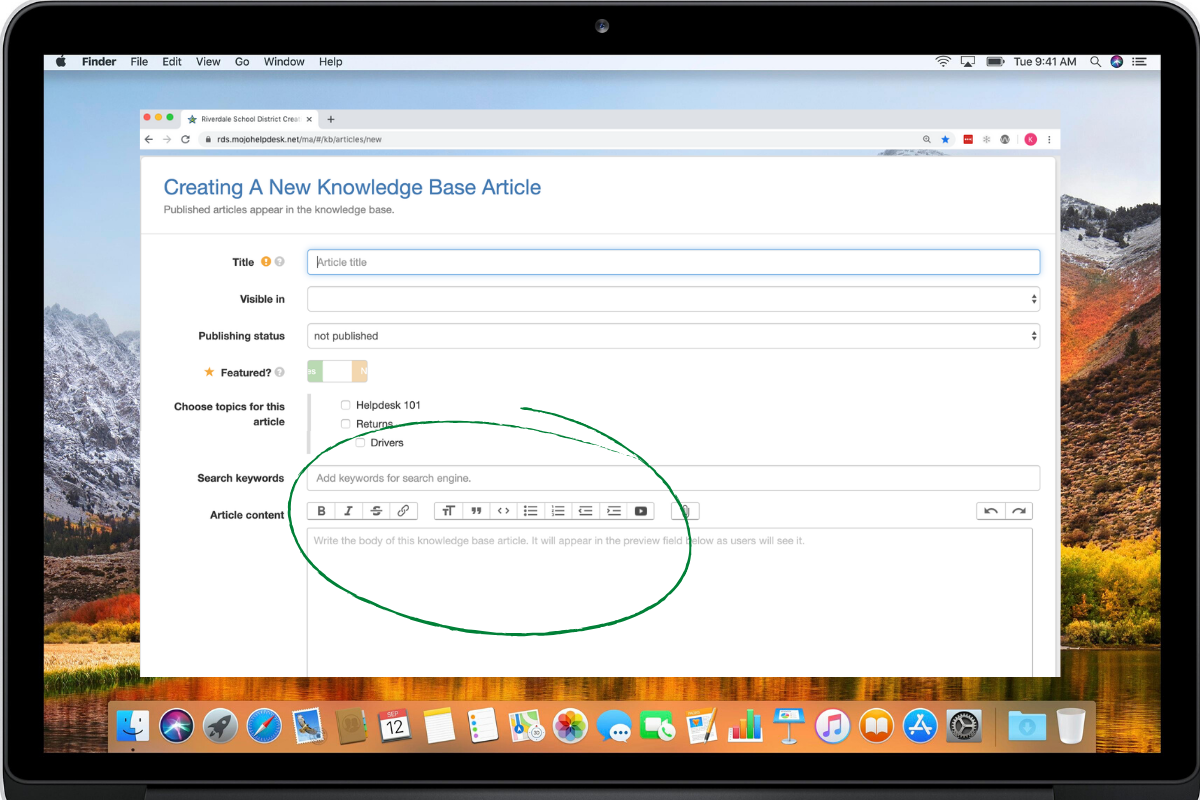 Mojo Helpdesk is excited to share that we will be releasing a new editor, which can be found in the ticket comments and in the knowledge base.
Agents and users of the help desk will be able to drag and drop images, and add images within text, among many other things. Current users do not need to worry about their existing canned responses, knowledge base articles and comments. These will all be converted to the new system.
More information on this feature will be announced soon.
Filed under: Product Updates